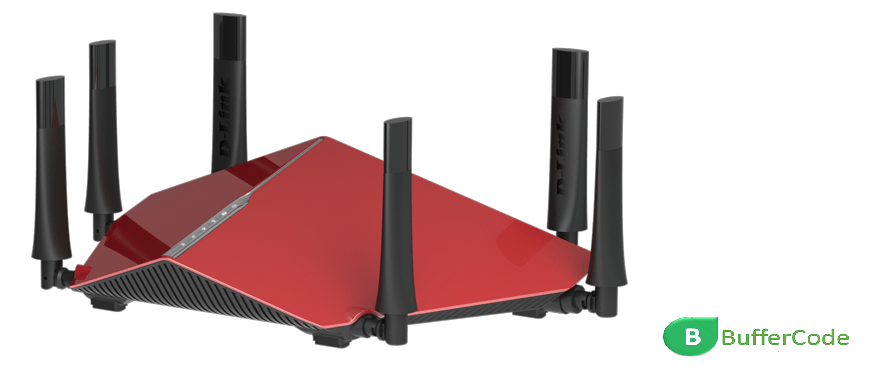 Newly high performance Wi-Fi router introduced by D-Link named as DIR-890L supports latest Wi-Fi ac standard.It is like a future high-tech space ship ( look like a future drone) with six non-detachable external antennas.
This completely different design D-Link DIR-890 is powered by Broadcom dual-core 1GHz processor.It is a tri-band router,D-Link DIR-890 has three separate access point (APs) one is 2.4GHz AP to supports all 2.4GHz 802.11/n/g/b Wi-Fi devices with up to 600Mbps another  two are 5GHz APs to support 5GHz 802.11ac/n/a devices,at 1,300Mbps for each.The total bandwidth of router provides 3,200Mbps at any time.
Feature:
Ultra Range: – A embedded powerful amplifier, 6 high gain antennas and a advanced AC SmartBeam technology are combined for enhanced Wi-Fi speed and coverage.
Next Gen 802.11ac Wi-Fi : Latest AC technology for ultra high-speed connection.
Tri-band technology with SmartConnect : Traffic distributed over 3 dedicated Wi-Fi band for optimize network performance and reliability.
Band 1 – up to 600 Mbps (2.4 GHz) – Which support all Wi-Fi devices.
Band 2 – up to 1.3 Gbps (5.0 GHz) – Dual band Wi-Fi devices.
Band 3 – up to 1.3 Gbps (5.0 GHz)- for Wi-Fi ac devices.
AC Smart Beam : A multi-directional Advanced AC smartBeam antennas to identify where your wireless enabled device are and sends them a focused signal to increase range and reduce interference.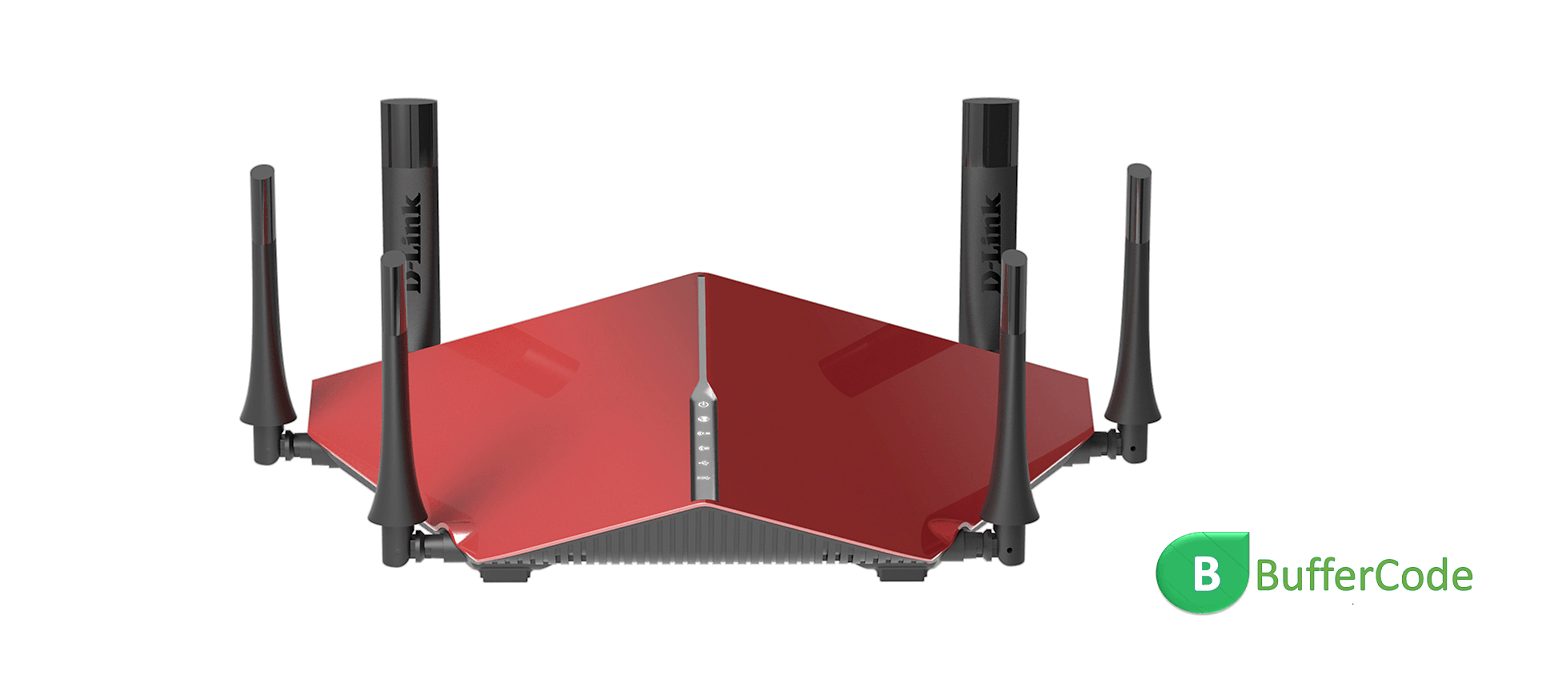 Smart Connect Technology : Automatically connect each device on network  to Wi-Fi band at a maximum possible speed (Deliver faster Wi-Fi speed up to 3200Mbps for different band support devices).this technology provides buffer-free 4K  UHD video streaming experience.
Dual Core Processor : Gives better performance over multiple devices and provides faster throughput.
Remote Access and Management : Manage Network by using smartphone or tablet.
Advanced QoS : prioritizes important data with lag-free and uninterrupted streaming on multiple devices.
Dual USB Ports : Supports two USB ports (one USB 3.0, one USB 2.0).
Advanced Wireless Security : it supports dual active NAT (Network Address Translation) and SPI (Stateful Packet Inspection) firewall.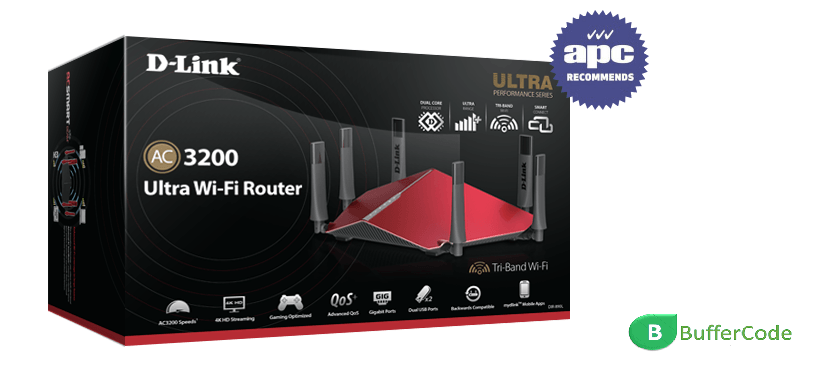 Advanced Features :
Web setup wizard
Advanced QoS (Quality of Service) with band steering
Advanced AC SmartBeam
VPN pass through/multi-session PPTP/L2TP/IPSec
VPN Server – L2TP over IPSec
Guest zone
DLNA media server support
mydlink SharePort App Features :
Remote Access Mode: Access files through the Internet
Local Access Mode: Access files from any device connected to the DIR-890L
SharePort Web File Access support (web browser)
Accepts USB storage drives up to 250GB
mydlink Lite App Features :
Remote Management
View current upload/download bandwidth
View currently connected clients
View web browsing history per client
Block/unblock client network access
Manage wireless network details
Accessible through a web browser or iOS or Android mobile app
Mobile App Support :
mydlink Lite
mydlink SharePort
QRS Mobile v1.5
Apps support iPhone, iPad, iPod Touch, and Android devices
It is available in Rs 25,399.00
Fore  More information click to D-link
Have something to add?? Please share in comments.
Follow us on Facebook, Google Plus and Twitter.