Android L Trending Operating System
Guys today we discuss about a new trending operating system ANDROID L ( Android 4.4x).
Android L is new trending  operating system for android mobile. This is new operating system of android after Android 4.4 Kitkat so it's also a Android 4.4x operating system. This Android operating system  disclosed on June 25, 2014 and on next day it's Beta Version for GOOGLE NEXUS on selected device. it is expected that it is released in last of 2014 with its amazing features. It's official code name is not announced.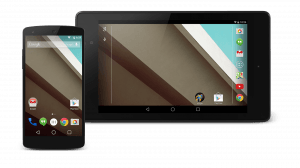 Feature Of Android L

1) A new User Interface with material design.
2) Enhanced Notification Technology.
3) New ART( Android Runtime) .
4) Increased Efficiency on older version of android.
Description of Features

Android L a trending operating system with new exciting features that are successor of Android 4.4 so it is also android 4.4x. In Android L new user interface with material design in which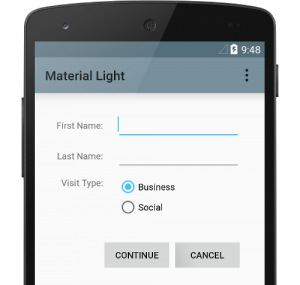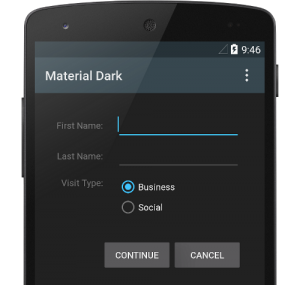 1) New theme introduced with different type of color pallets . for touch feedback there is also improved theme.
2) New Widgets  makes Android L more customizable and easy to use .In Android L there are two type of new widgets  introduced with two new  view a) Recycler View is new type a  List view  and b) Card view to make customizable user interface(UI) .
3) New API also makes Android L more customizable. API is help us to provide an integrated and attractive interface.
4) Lock Screen Notification is also new feature of Android L. When screen is locked the notification from different source like  social   networking, messaging are visible on lock screen which gives new definition of user machine interactive communication,
5) Shadow and Animation also increase the graphic quality of Android L.
6) Graphic Support for OpenGL ES 3.1.
7) New ART (Android Runtime) is also a great feature of Android L. In previous version of Android 4.4 the new ART is introduced which is optional and it runs on Dalvik but in Android L ART is Default runtime  . It provides runtime environment to execute the codes that are used by various android application.
ART Features

1) Ahead-of-Time (AOT) compilation.
2) Improved garbage collection (GC).
3) Improved debugging support.
these all feature makes Android L more Attractive, Easy to use, Customizable  and Faster than older Androids i.e. Before Android 4.4x or Android L.
Android L is A new trending operating system ,wish that it will bring a new boom in Android Market.
For More Information
1) Go to Buffercode.in
2) Go to Android L Preview Official
Thanks you guys for reading the post …I think you enjoyed it.