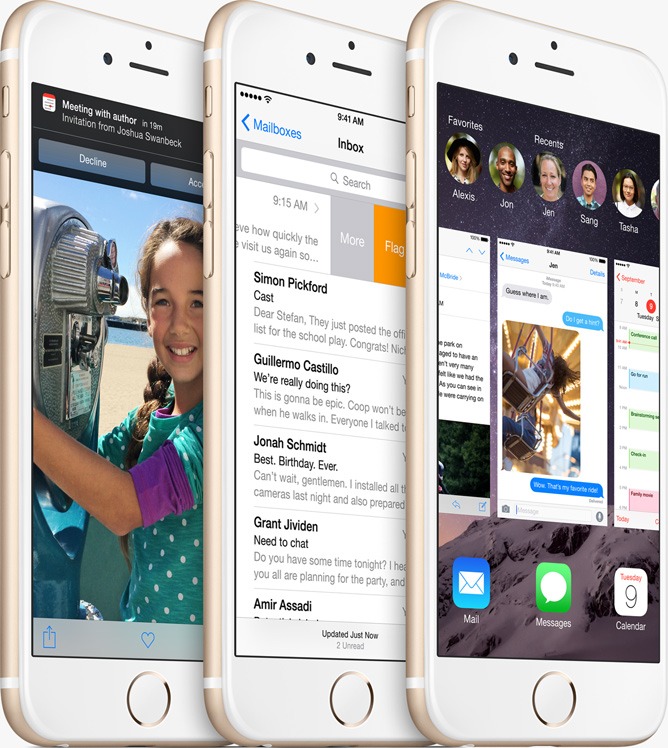 IOS 8 Apples New Operating System
Friends , Today we talk about IOS 8 Apples New Operating System after IOS 7 it is biggest ios release from  Apple. It is successor of ios 7 and it is announced at apples Worldwide Developers Conference (WWDC) on 2nd June 2014 and released on 17 September 2014 . IOS 8 Apples New Operating System come  with enhancement in user interface as compared to ios 7. Its BETA version is available on selected device on June 2, 2014 At Apples Worldwide Developers Conference (WWDC). The Golden Master version of IOS 8 Is available for developer on  Sept. 9 , 2014.
SEE ALSO: IOS 8 Apples New Operating System -WIKI .
SEE ALSO: IOS 8 Apple New Operating System -Official Apple Inc.
IOS 8 comes with new enhanced user interface And other exiting Features.
FEATURES OF IOS 8
1) Photos : This all new photos application makes ios 8 more user friendly because you can easily manage your photo and you can be master of your photos this gives new dimension to user.it have powerful editing tool by which you can easily edit your photo and produce some new effect.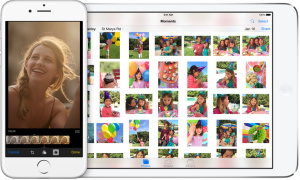 2) Message: In IOS 8 messaging app can help you to connect from buddy , friends and family. in this message app you can easily send voice and video to your contacts.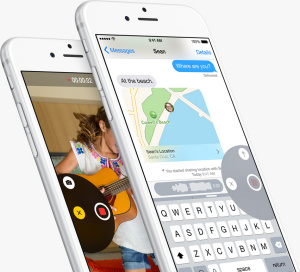 3) Quick Type Keyboard: Apple introduced a new keyboard it is biggest change on keyboard since iPhone 1 .In this new IOS 8 keyboard it can predict next word that what you want to say give a new dimension to make interactive input. This keyboard saves many keystrokes to type a word or a line.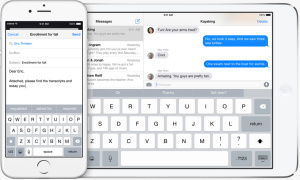 4) Design : it is also a great feature of IOS 8 in which interactive notification , Interactive Messaging and shortcuts make a new design that give a natural interface to user. IOS 8 Apples New Operating System has set a new bar how a operating system should be.
5)  Spot Light : Spot light is new smart searching interface for IOS 8 Apples New Operating System. Spot light search smartly over web according to your location and need .firstly it interpreted you request than it resolve it according to your location , available resource and your need than smartly show result of your web search that are so accurate what do you want.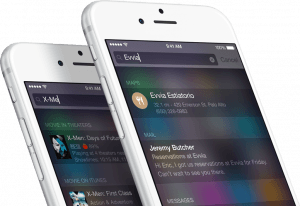 6) iCloud Drive : iCloud drive on which you can easily store your files, spreadsheet, Presentation , PDF and other type of documents. you can access your file using any device of apple i.e. ipad ,iphone and Mac. you can easily edit your document one on any device and the change is appeared on all device. This is new step taken from apple to support cloud computing.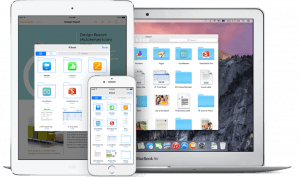 7) Family Sharing : it is also new feature of IOS 8 Apples New Operating system. family sharing can easily share all apps , books and other accessories that are purchased from apples iTune store among six family members that give new digital enhancement to your family . Each family member can easily locate other family member on map that is new feature that can help us to know about our closer ones.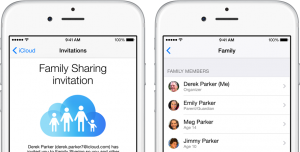 8) Continuity : Continuity feature  gives a platform on which iPad , iPhone and Mac are connected in well mannered way they are integrated with each other this give user a flexibility that he can continue his work on the device which he wants. continuity feature gives IOS 8 a new dimension of Integrated environment.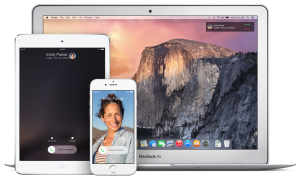 9) Health : Health application can track you fitness information and produce you health report it track your all health data in an organized manner this feature of IOS 8 can help you to be fit and healthy.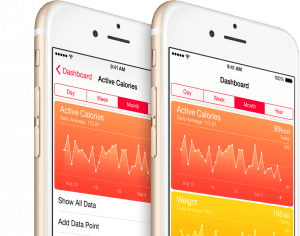 For More Information
1) Buffercode
2) Apple Inc.
SEE ALSO: Android L Trending Operating System.
This is some exiting features of IOS 8 Apples New Operating System .I think you enjoyed reading this post………thanks guys ……