Intex Aqua Glam is designed specially for female crowd!!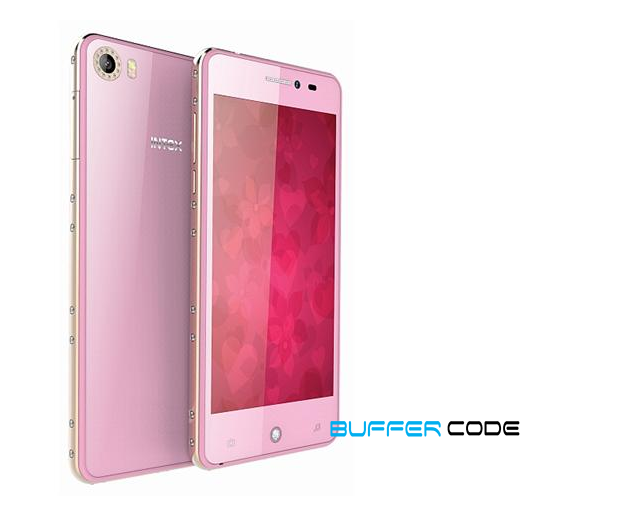 Intex has finally launched his new Aqua Glam Smartphone in indian terrorities. The cellphone is the first offering meant for women in our society. It will be available in market in two colours, Champagne or Pink color variants!! It will have Swarovski crystals embedded, so we can infer out from here that a specific demographic is targated and not the whole women crowd.
When we talk about the hardware configuration, the main thing that conceal an eye is the 8MP front facing camera which will give great portraits in a go!!
Further talking it has got a 4.7-inch HD (1280×720) display, 7.4mm thickness body,weight goes for a 116 grams.It has a 1.3 GHz quad core MediaTek MT6580 processor.
A 8MP rear camera and a 8MP front camera makes it worth for buying…1GB RAM and a handsome 8GB storage (expandable) gives it a life!! It has got  Android 5.1.1 Lollipop installed in it by default.It has got a 1,850 mAh battery and provides the facility of 3G connectivity.
Now coming out of hardware specifications we talk about software i.e., Apps. Apps such as Opera Mini, Myntra, Clean Master, Quikr, Preksha Meditation, MakeUp App, Sanjeev Kapoor's Recipes, and Sashakt will be present by default in the cellphone .
Now we talked so much about cellphone lets see how much one have to pay to make it their own..And he good news is just Rs 7,690 in India. It will be available through a multitude of retail outlets .
Now turning toward the event of launch of the handset, Sanjay Kumar Kalirona, Mobile Business Head, Intex Technologies, said, "Stylish design and valiant features always go hand in hand at Intex. With the specially designed Aqua Glam, we are targeting the urban woman of today and leveraging the opportunity to empower her with a device that is handy and its practical features help strike a work-life balance."
Have something to add Intex Aqua Glam ? Please add in comments.
Follow us on Facebook, Google Plus and Twitter to get more Tech News and reviews.