Why Motorola Delay to Roll Out Android Update For Moto X (1st Gen.)?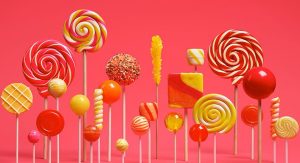 Motorola mobility is getting hot stand  in Indian smartphone market market in previous two years because of there quality product in smartphone category. Motorola is popular for their smartphone of unmatched quality i.e Moto G , Moto E and Moto X these phone make boom in Indian by their Hardware and Software Quality.These Motorola smartphone all popular for VALUE FOR MONEY.Among all of this Moto X(1st Gen.) is most expensive that is of 23,999 INR on releasing date i.e August,2013. As price is of Moto X is highest among other Moto variant than it is responsibility of Motorola to provide high degree of service to Moto X but after a long time of releasing latest Android L update Motorola is unable to provide OTA update to their Moto X( 1st Gen.).
See Also: Microsoft Lumia 532 will be launch soon.
See Also: Facebook comes with motto Internet for all.
According  to Motorola Android Update of Moto X is delayed due to some technical issue that are Resolve very soon. Motorola is a customer oriented company that is always trying to provide latest software update to their device. As we see that motorola is one the first mobile manufacturing company that provide latest android update to there device but in case of Moto X motorola is failed to provide Android Lollipop update till now due to effect of this many Moto X user are still Lollipop-less.
Although, Motorola promises on social networking site Twitter that updated is worked on so that we can provide a stable software update the company seems to have run into some problems with the Qualcomm Snapdragon S4 Pro chip set found on the Moto X 2013 and was forced to delay the Android Lollipop OTA roll out for a bit but it is assured by Motorola that Software update for Moto X will be roll out soon as possible. Motorola not announced official dates to release software update but it is on the way. So we can expect update soon by Motorola to Moto X.
Motorolo will release Android update either Android Lollipop 5.0.1 or Lollipop 5.0.2 not Android Lollipop 5.1 because it is not officially released by Google. I think you will get the answer of question "Why Motorola Delay to Roll Out Android Update For Moto X (1st Gen.)?"
Hope for receive Android Update For Moto X (1st Gen.)
Thanks for giving us your valuable time…….