A awesome update by windows in Window 8.1 . You can experience  the windows 8.1 New Update by using the below steps. It does for what we are waiting, start button returned to the Desktop. Now after this update there is no need of clicking the mouse button so many times .
Below is the Video By windows ,you can watch it to see some of the features of Windows 8.1 New update.
 What's New in Windows 8.1 New Update
Power Button on Desktop
Power button  back on Desktop , the window users may happy with this new update of window 8.1 .Now Shutdown the windows become more faster ,just click on windows button and you can see the new Power button on the top right column of your Desktop.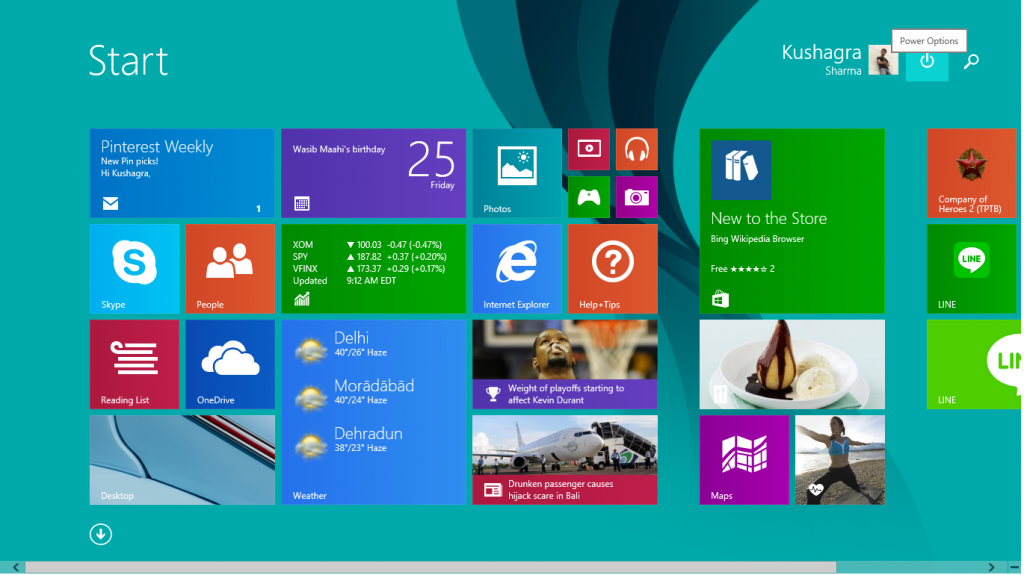 You can see in the above Picture ,near the search button power button is included . It makes power down fast .
See UpTo 4 Apps at a time on your screen 
Now you can see upto 4 apps  on your screen at once . So now you can chat while gaming or work while listening songs  and many more things depend on your way of doing work.
To know about more window features click here .
How to get Window 8.1 new update ?
It's easy to get windows 8.1 new update just follow the few steps below :
Take your mouse on upper right corner and click on settings ,you must see as in the fig below

settings page

click on change PC settings and a new app(Settings application) will open as in below fig
Now click on Check Now button. After checking you will see the new window like this
check all the check boxes and click on Install Button, after clicking Your download will start
After downloading the Updates your PC will ask for Restart. So please restart your PC to complete the installation.