Download Astrospeak : Download
New mobile app by Times Internet, Astrospeak that is all set to help you plan your day better with a host of astrological services around career, personal and financial needs.  
This new app enables you to  decode your fortunes  with the help of Vedic astrology as well as explore a multitude of free services offered by 100+ renowned consultants and experts.
The app works on the premise that each problem or concern area is specific and can have various solutions.  The consumer therefore should have the choice to seek custom or free advice based on Astrology, Tarot and Numerology to best enable him/her to take the right decisions.   Advice can be sought by asking a single question or subscribing for detailed forecasts depending on user comfort.
A few striking features of Astrospeak :
Interactive Tarot for General and problem specific predictions.
Custom predictions by multiple experts and astrologers
Touch based Prashnavali for free predictions based on Tulsidas' Chopais from 'Shri Ram Charit Manas'
Compatibility and Love quotient calculator
Festival Calendar that

helps one stay abreast of all the important dates, major planetary positions, events and festivals.

Free Horoscope and numerological forecasts.
Astrospeak Review by Buffercode
Our team members tests Astrospeak mobile application on their Android Smartphones and it works fine. There is a feature named Prashanavali , which they like most. On Prashanavali it says -" Just think of a DEFINITE question, Think of GOD, offer a prayer"  , after than you need to tap anywhere on image and you will get your answer.
How it works?
The Prashanavali image is consists of 15 x 15 grid containing Hindi Alphabets. Each square in the grid denotes one alphabet from the nine Chopais from Ramacharitamanas. This Chopai forms the answer of the question asked. In a way it works same as we use this feature in real from the Holly Book of Ramacharitamanas. You will get it if you ever use it in your life to get out from some Big confusion.
They also provide premium services for more accurate results.
Overall a great app with good features!! .
[columns]
[column size="1/4″]Astrospeak Start Page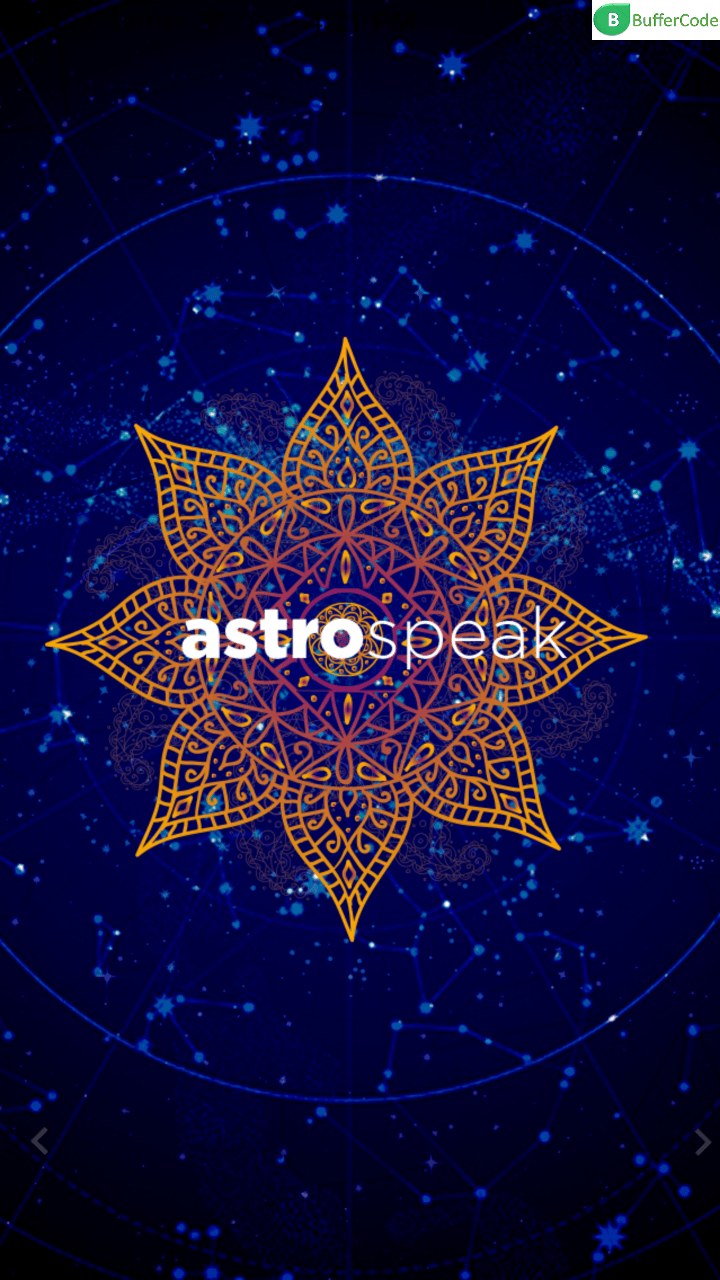 [/column]
[column size="1/4″]Astrospeak First Page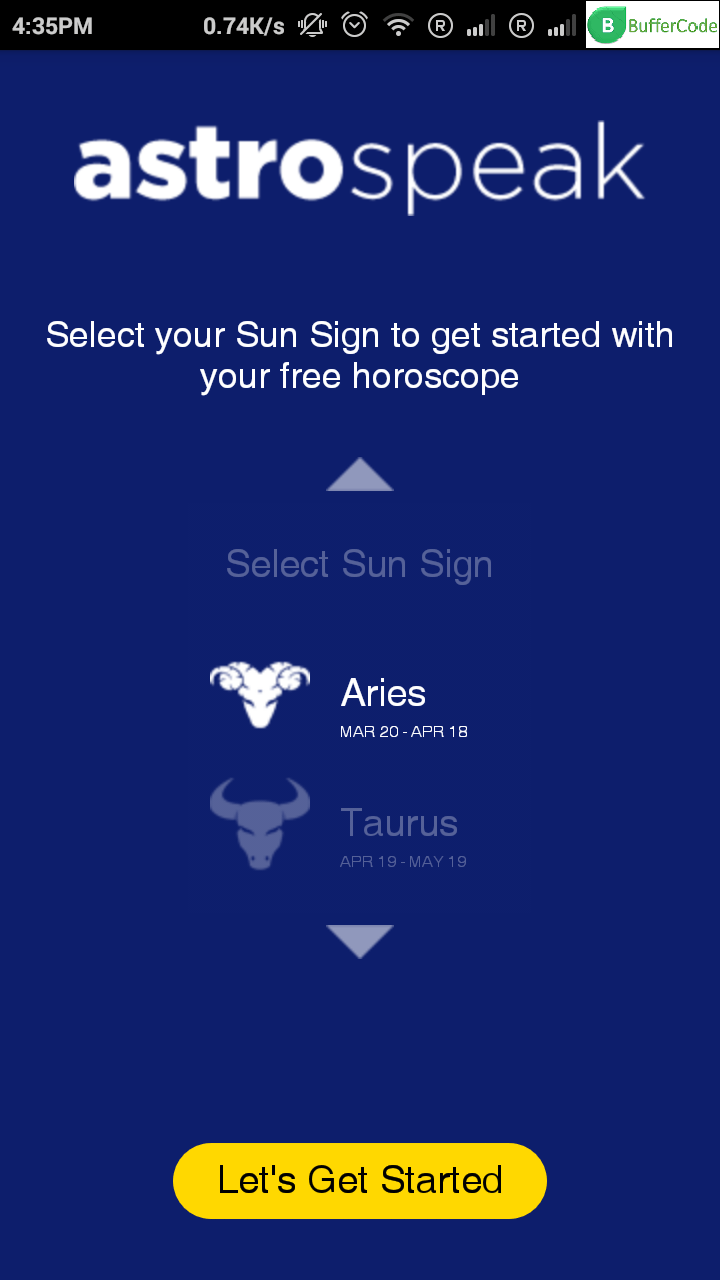 [/column]
[column size="1/4″]Events Calender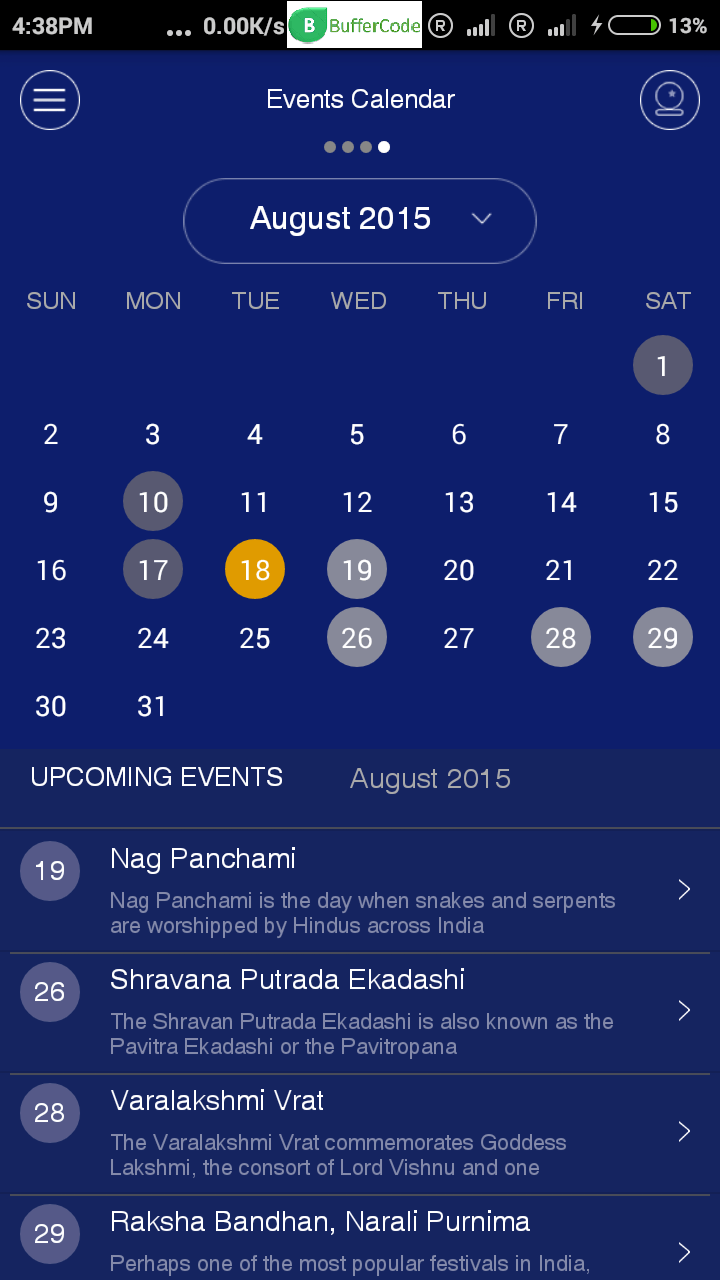 [/column]
[column size="1/4″]Astrospeak Settings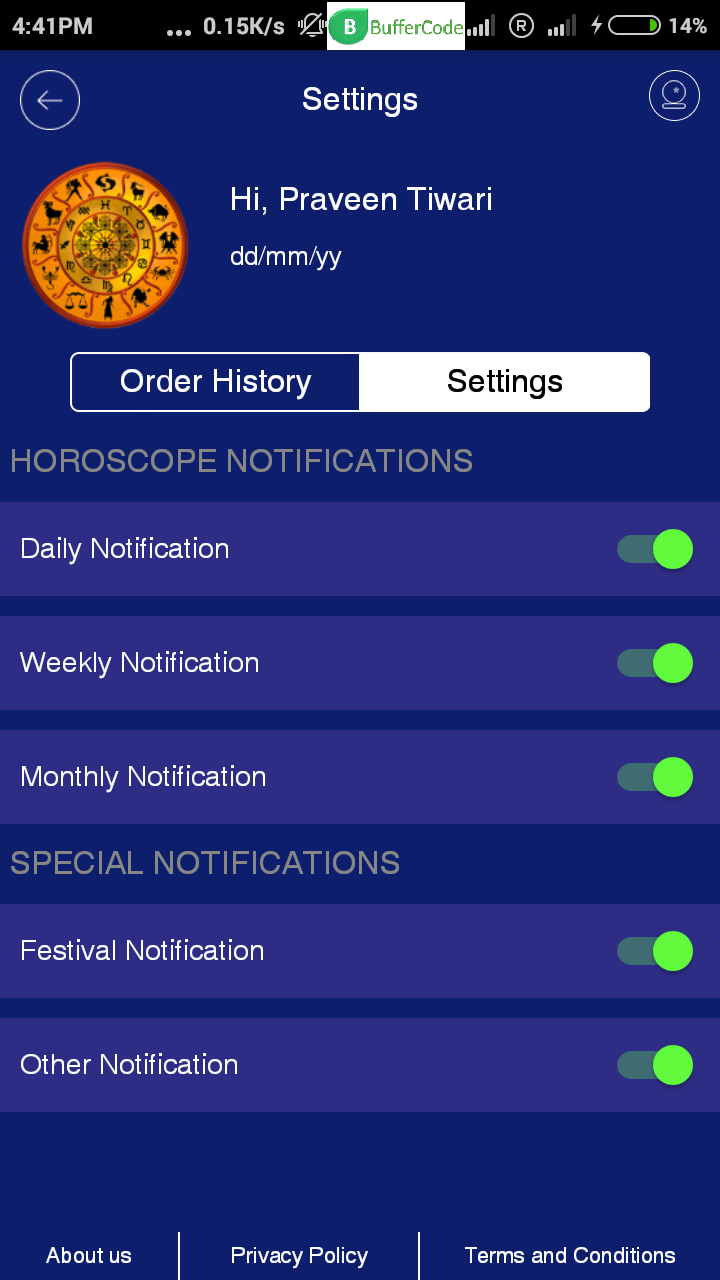 [/column]
[/columns]
[columns]
[column size="1/4″]Menu Bar / Side Bar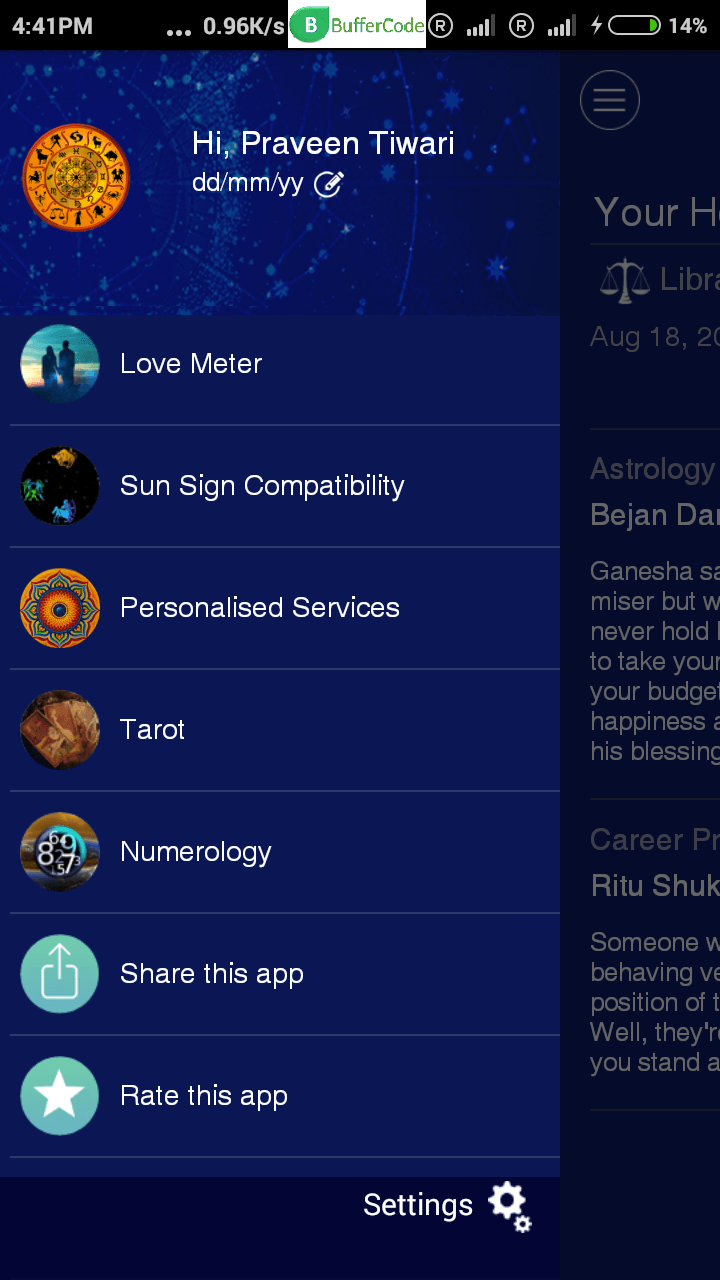 [/column]
[column size="1/4″]Sun Sign Compatibility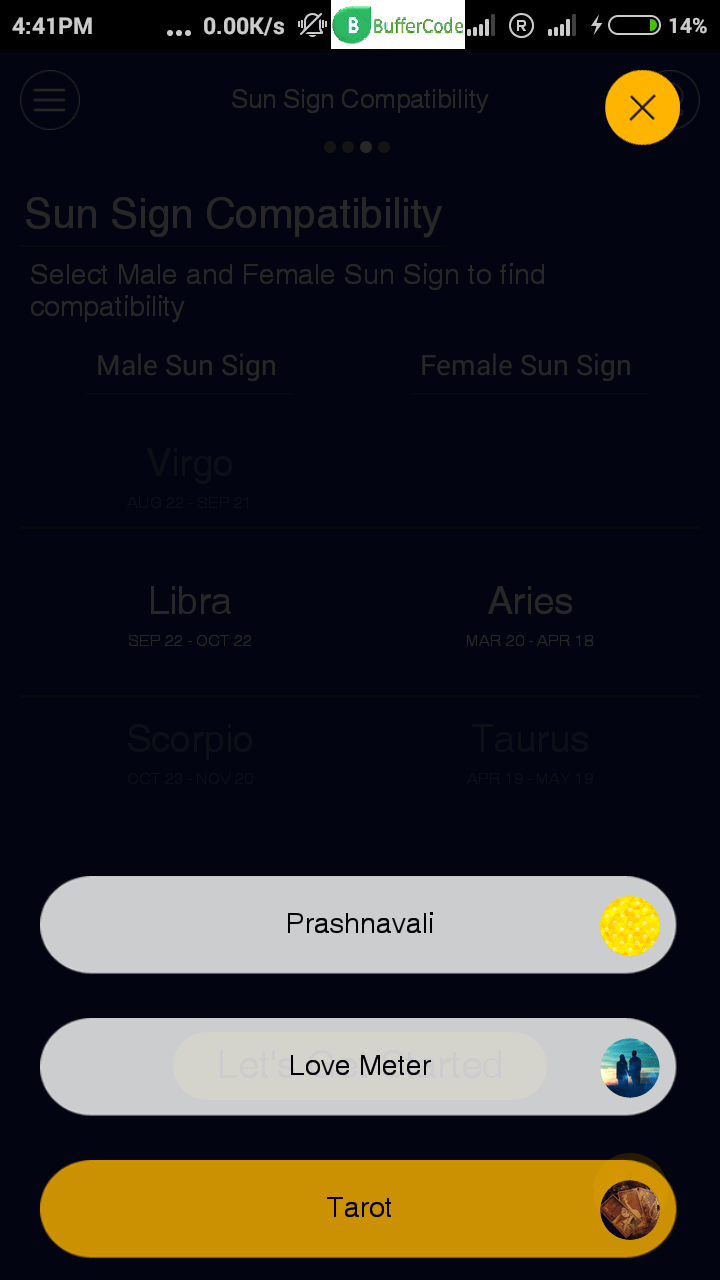 [/column]
[column size="1/4″] About Page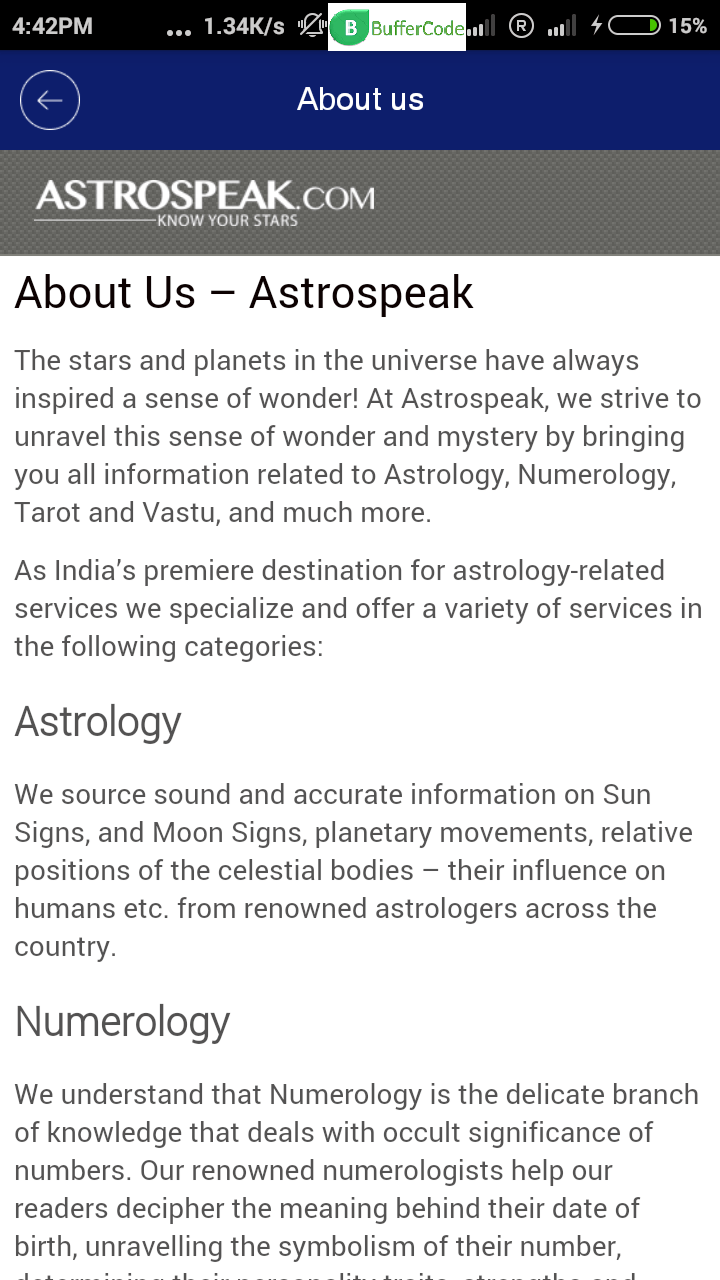 [/column]
[column size="1/4″]Love Meter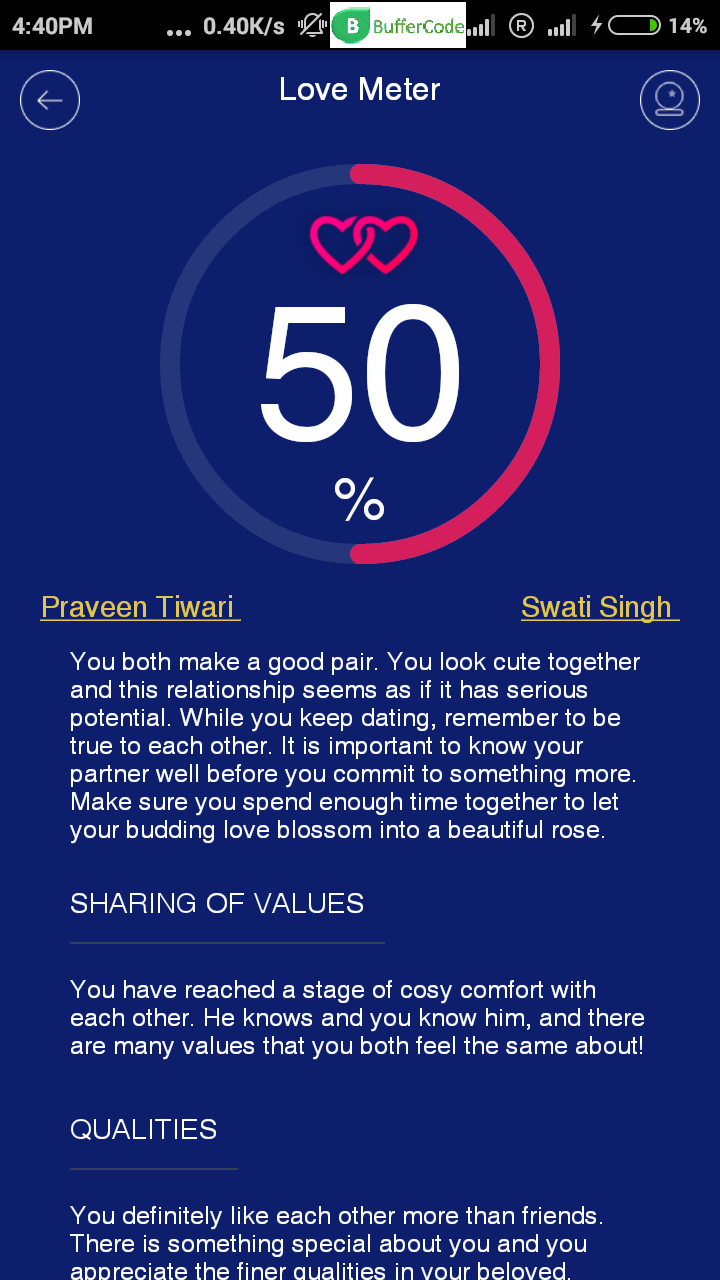 [/column]
[/columns]
You can Download App From Download
Have something to add ?? share it in comments .
Follow us on Facebook, Google Plus and Twitter.
Tags: Horoscope, Horoscope predictions, numerology, Tarot readings, prashnavali, love meter, sun sign compatibility.