Nexus 5 or Nexus 5x  is the 2015 version of NEXUS 5.Out of Nexus 5 or Nexus 5x any one will come this year.LG will produced the minor gadget and HUAWEI Nexus will be better and extra powerful.Google predicted to launch the LG and HUAWEI smartphones till the end of September.
Nexus 5 2015 release date  :
According to the CNET, Tuesday September 29 will be the clemency moment for NEXUS 5 (2015). Nexus 5(2015) by some report will also name as Nexus 5X. As we have seen in past years ,GOOGLE always fire latest device and latest android together.So it might also expose the launch date for new android i.e. ANDROID MARSHMALLOW. 
Nexus 5 2015 specs  :
Most probable specs of  Nexus 5 (2015) for a while now- It will  be consist of hexa-core Snapdragon 808, 3 GB of RAM, 16 GB/32 GB versions, 5.2-inch 2k Full HD display and USB Type-C, A 2,700 mAh battery, black, white and blue color options, and a Sony's 13 MP IMX278 camera sensor on the back and 5 MP front-facing camera.Of course, the main discrepancy here is screen resolution. 
Nexus 5 2015 design   :
An Indonesian GOOGLE+ user leak the design of NEXUS 5(2015) which display the back side , the glance of phone is apparently thinner and have a fingerprint sensor down the camera , with the camera flash and what looks like a laser-autofocus beside them.front-facing speakers and a matte rear.The power button and lock button in Nexus 5(2015) is in the same side as shown in leaked pics.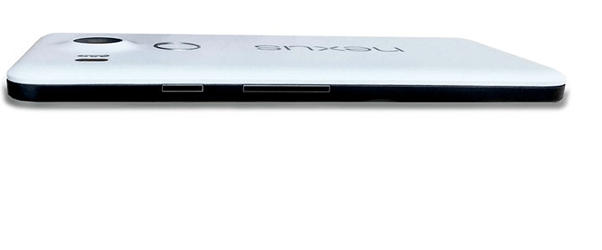 Nexus 5 (2015) hardware   :
According to the closure , the coming phone will aspect a Snapdragon 808 SoC (hexa-core 1.8GHz CPU), Adreno 418 GPU, and 3GB of RAM, which makes more sense to us. Nexus will consist of internal storage of 16 and 32GB options.
Fingerprint scanner and USB Type-C these feature in Nexus  will give the chance to user to work with new hardware.

PRICE  : Nexus 5(2015) wil cost $50 extra than the last Nexus 5.So estimated starting price of $399 for the 16GB model and $449 for the 32GB model.
Have something to add on Nexus 5 2015 ? Please add in comments.
 Follow us on Facebook, Google Plus and Twitter to get more Tech News and reviews.