Bitport.io review :Most of the people here use torrent to download movies, games , series , software and much more. But there is a question is it safe to download these things from torrent or somewhere someone is watching and keeping a track of your activity?  Even government in most of the countries starts blocking torrent sites.
It's time to be aware about your privacy and start using anonymous and safe torrenting. While most of the Peoples don't really know how torrent files uses peer-to-peer connection while downloading.
Bitport.io a service provider gives you the feature to Download torrents to your cloud and play them online. Here are the list of features provided by Bitport.io .
Bitport.io Features
Download torrents to your cloud
Cloud torrent is one of my favorite feature of this website. With Bitport.io, you do not need your own download client. What you need is a magnetic link or torrent file and Bitport will download it to your cloud for you. Now when your file is on cloud, you can access it from anywhere. Neither it uses your internet nor bandwidth to download those files rather than it uses server's bandwidth and this is the reason it goes really fast.
Stream torrent Online
After downloading of torrent with speed of flash you even can stream them from anywhere else. You can stream them while travelling or in office or anywhere else while getting bored.
Safe and anonymous torrenting
Premium account of Bitport are SSL certificate protected and also Bitport.io allow payment from Bitcoins i.e., the safest payment method ever. Also all downloaded files are checked by the NOD32 antivirus i.e., safe to download.
Easy to use User Interface
Bitport.io have simple, attractive and easy to use interface. You just need to register or login using your registered email and password, and you will be redirected to torrent download page. You can download torrent by either adding magnetic link to the torrent file or by uploading torrent file from your PC. Now you can turn off your computer and Bitport will notify you via email after downloading your file.
User can see their downloaded files in My files option as shown in below figure. After downloading, user also can covert file in other format.
Reasonable price
It asks for reasonable price USD 10 for 100 GB of space. Pricing list is given below: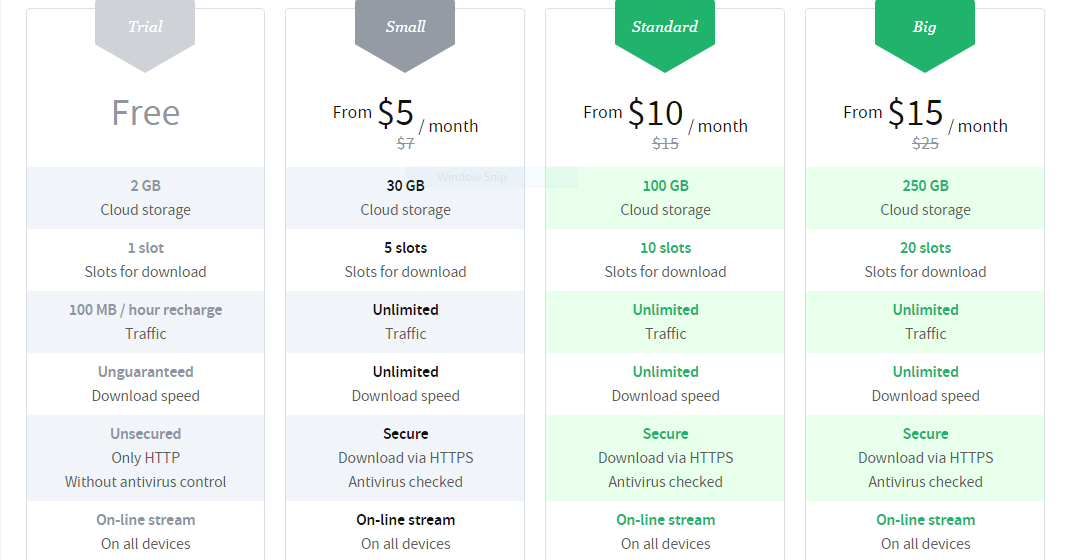 Bitport.io currently does not support streaming of mp3 files and music libraries.
Register here to enjoy features of cloud download .
Have something to add in this review?? Please share in comments.
Follow us for more reviews,tutorials and tech news on Facebook, Google Plus and Twitter.