Microsoft has launched the personal assistant for android, that is siri like Cortana. Although, there was a pre leak of the app but the full version is now launched.
Microsoft defined Cortana as "your pc companion", and now they are extending this companion to almost every device you carry.
Cortana on android can set you the reminders, search the web and it can also track flights and do voice powered searches. But there are limitations, as the Cortana does not have the full access of your android device. You can't just say Hey Cortana to start the app, also you can't open the app and toggle the settings through Cortana. All these features are just available for windows 10 Pc right now.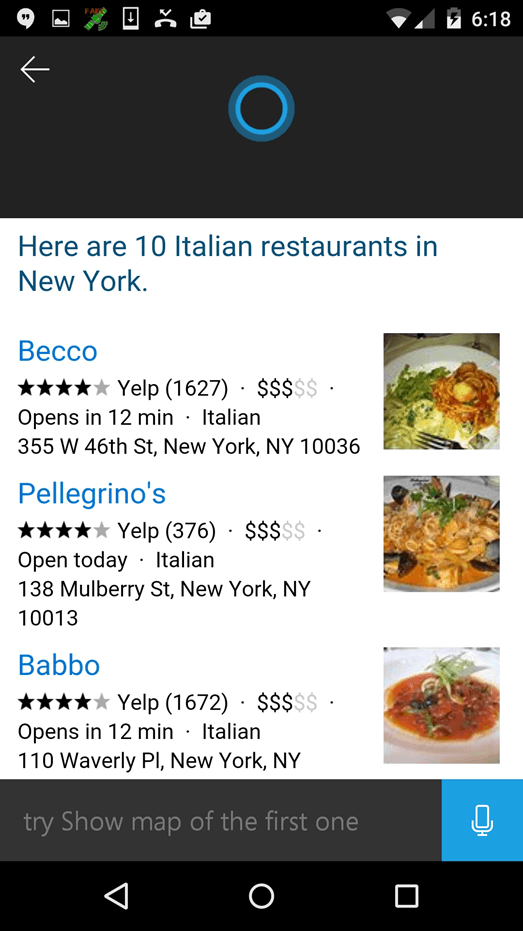 GETTING STARTED WITH CORTANA ON ANDROID
Getting started with cortana on android is now easier, Cortana uses Google's much improved beta sign-up process for Android apps. You don't need to join Google group or Google+ to initiate. What you have to do is to click a button to get started.
Right now Cortana for android is available in US only but they are planning to roll out the Cortana in other markets soon. But you can't download Cortana on the Google's Nexus series, play store will not let you download the app.
As Microsoft conveyed today, they are working on the Cortana that will work on Ios, but it is still unclear when the first version will be launched?
Have something to add  oncortana on android  ? Share in comments.
 Follow us on Facebook, Google Plus and Twitter.