NextGen Yoga series Laptop LENOVO THINKPAD YOGA 260 and 460
LENOVO THINKPAD YOGA 260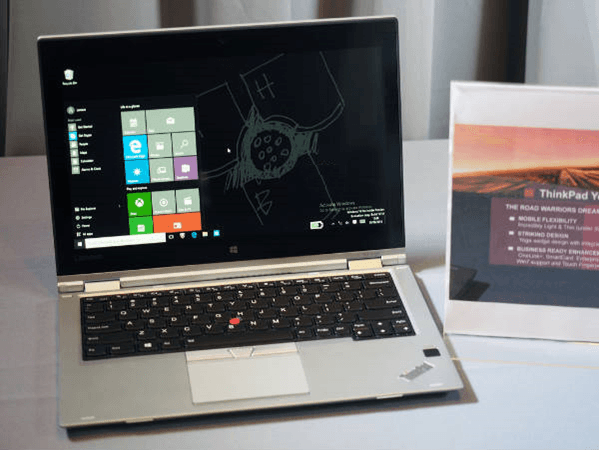 Lenovo has introduced thinkpad yoga 260 which holds a lot of promise. The price may seem higher as offered i.e.; for $ 949 and is reported to be available in U.S in November. Thinkpad yoga is 2 in 1 device. It has a durable feel and an excellent keyboard with thin, slim and light weight of the body. It may be a bit heavy for the use of tablet. This is a thinkpad which offer handy trackpointer, metal hinges with an undoubtedly awesome keyboard. This system comes standard with HD with 1366X768 of display. A 1080p display is available which is comfortable and can be the first choice for the business travelers as they surely require a light weight and thinner plus slimmer laptops. It is nice to be get informed by the information that Lenovo thinkpad yoga 260 offers 6 the generation U-series core. Lenovo is spenting more of its time in taking of it's new Lenovo thinkpad yoga 260 which is a bombardment in the market. The thinkpad yoga 260 might not be found as that remarkable but it's weight will surely shock you up as it is 2.9 pounds. Battery life of yoga 260 is rated 10 hours which is higher than Toshiba's radius. It will be available with Intel core i7 chip n it`s higher-end configuration. It comes stocked with two USB 3.0 ports; a micro SD slot, up to 16 GB RAM, and the base configuration supports a 1366X768 screen. Only a bit heavier than the newest MacBook and MacBook air.
LENOVO THINKPAD YOGA 460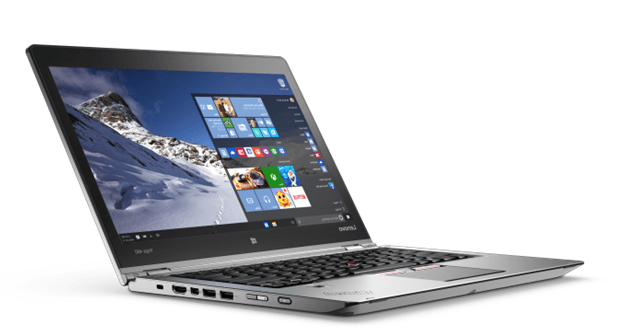 Another launch by LENOVO is THINKPAD YOGA 460. It is a 14-inch apparatus with amount starting at $999. As name YOGA defines,it is 360-degree hinge that can be twirl from closed to fully tablet position. It is consist of brand new processor with a durable battery. Its attractive design and solid body will bring the audience.Lenovo thinkpad is series is famous for carbon fibre built same in this case,weight of YOGA 460 is little bit more for a tablet purpose it is 1.8 kg. The thickness of YOGA 460 is only 19mm. It is available in formal colors i.e black and silver. It comes with a full HD display which can boost to WQHD. It consist of bounty of ports and connection for work environment.The keyboard design is same as the past launch of thinkpad had.Yoga 460 is providing you sixth gen Intel core i5 processor.It will give a user a new windows launch i.e window 10 with 256 GB of storage and 8 GB of RAM,a graphic card of 2GB NVIDIA GEFORCE 940M,it also have Wireless LTE WAN for rapid browsing.For business purpose it customized an Intel i7 processor with 1TB of storage.It also have small opening for optical thinkpad pro pen. It will provide a long battery life of eight hours to an user.Upgraded to SKYLAKE processor YOGA 460 will be perfect one with thin design,longlasting battery and powerful machine.
Have something to add on New Lenovo Yoga Series Laptop ? Please add in comments.
Follow us on Facebook, Google Plus and Twitter to get more Tech News and reviews.