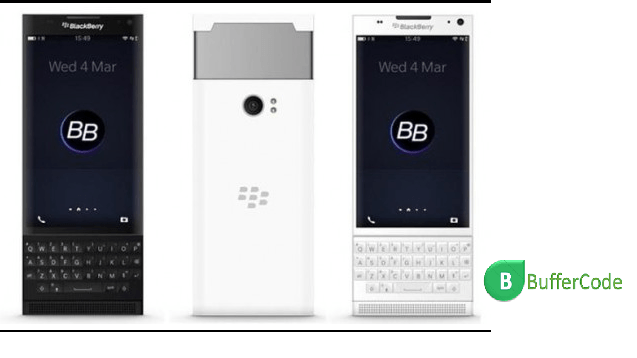 An unconfirmed image of BlackBerry Venice shows a full suite of Google apps which created a rumor that the company will turn to Android for its next smartphone . Actually there is one more rumor about it , BlackBerry will offer two versions of the Venice: One packed with Android and another with BB10. The BlackBerry Venice is a slider that BlackBerry showed off during MWC.
Evan Blass posted an image on twitter which shows a BlackBerry phone with android Interface, complete with google apps such as Google Drive, Chrome etc. Also it's curve around edges is similar to samsung galaxy s6 Edge.Rumors have also suggested a slide-out physical keyboard, though this doesn't seem to appear in Blass' image. On this, one of the user comments: for a second I thought BlackBerry was stupid, as they wanna release this weird phone when passport was a flop.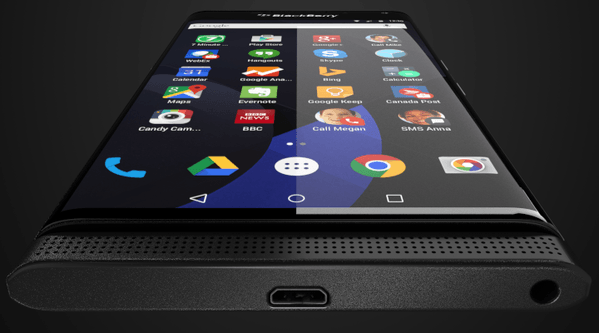 Evan Blass has a good track even very good track of leaking images of unreleased phones, which can turn this rumor into confirm news. According to a report, BlackBerry Venice feature a 5.4 inch screen with curved edges similar to Samsung Galaxy S6. The resolution of this phone will be 1440×2560. It comes up with 64 bit snapdragon 808 sos processor, featuring a hexa-core 1.8 GHz CPU and the Adreno 418 GPU. BlackBerry Venice packed with 3 GB of RAM and rear and front facing camera COMBO OF 18/5 MP.
Report also says that BlackBerry Venice will be available by this November. BlackBerry already had launched a partial Android phone on BB10 and it fails to hold the marketplace. But this time its noise is a bit serious, so whether Venice will be on partial Android( Android emulator)  or on its own operating system i.e., BlackBerry10 , there will be something for you.
So just wait for November, to make the issue clear.
Have something to add or still stuck somewhere ?? share it in comments .
Follow us on Facebook, Google Plus and Twitter.