Corsair Release Limited Edition Corsair Orange Dominator Platinum DDR4 -3400 Mhz for Gigabyte X99
Whenever we discuss about Memory Kit The Corsair is on the Top of The Edge .Corsair is on Top of the Companies which make High performance Memory kit (RAM) or other SOC.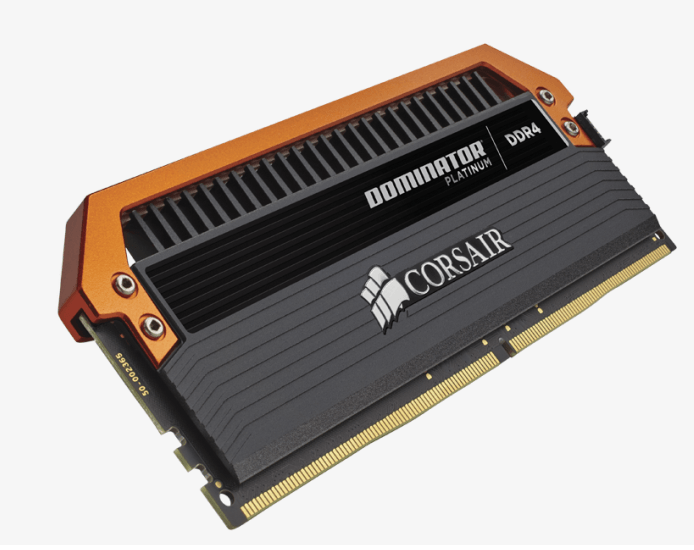 The fastest DDR4 Memory available from Corsair ,that is Corsair Orange Dominator Platinum  @3400Mhz 16GB (4X4GB)  memory.The Platinum Series DDR4 memory kit was introduced at CES in January.This DDR4 memory kit are performance run into air-cooled at an incredible clocked @3400Mhz speed.This special Corsair Orange Dominator edition memory kit aimed for serious overclocker.
Corsair Orange Dominator series hold's its new fastest overclocking at 4365Mhz achieved on Gigabyte X99-Soc by Hicookie which is impressive for Hardcore Gamers. DDR4 Memory kits are continous breaks the records and limits, with Dynamically faster clocking speed and Double of its bandwidth as compare to DDR3 Memory kit.The new Gegabyte X99-Soc  champion series is highly engineering for providing highly optimized path between the processor and DIMM socket which is enable the incredible memory performance or unlock the limits of clocking speed.This special series kit based on DHX technology for cooler operation.Corsair provides the compatibility in series that is Real-time Temperature monitoring and Higher bus frequencies  and low power usage and highly reliability.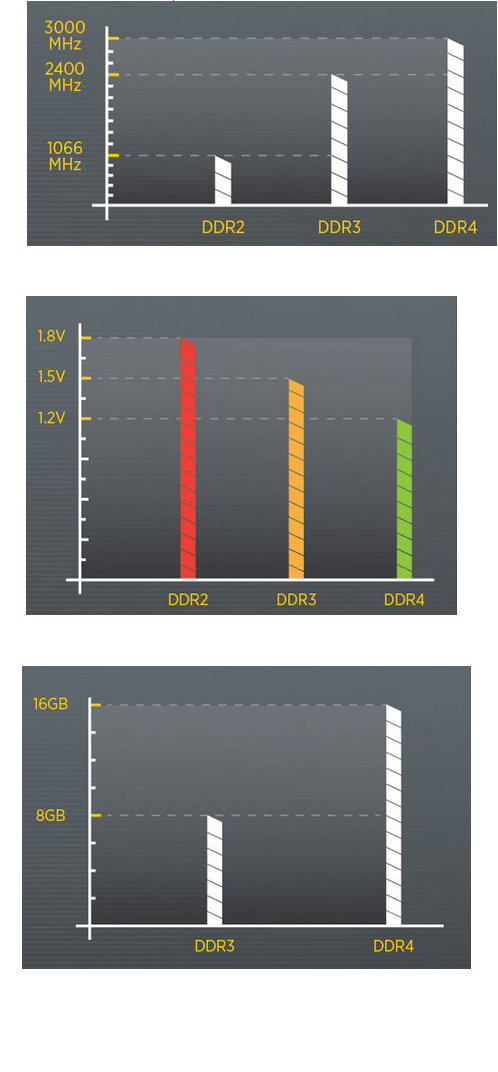 Corsair DDR4 Memory Module was operate at Ultra Low Standard i.e 1.2V. DDR3 Memory is Limited upto 8GB modules on Standard Four-Socket Motherboard  has maximum of 32GB,but in DDR4 will have ability to enable 16GB module so for standard Motherboard able to go upto 64GB (four-Socket motherboard) and for Eight-Socket motherboard goes upto 128GB which is impressive for those user who make Ultimate War Machine.For game and application will load faster and run smoothly with X99-Soc motherboard and Eight-core Intel i& Extreme Edition Processor . Both Corsair and Gigabyte  both of the speed of the modules (at 16-18-18 sub-timings).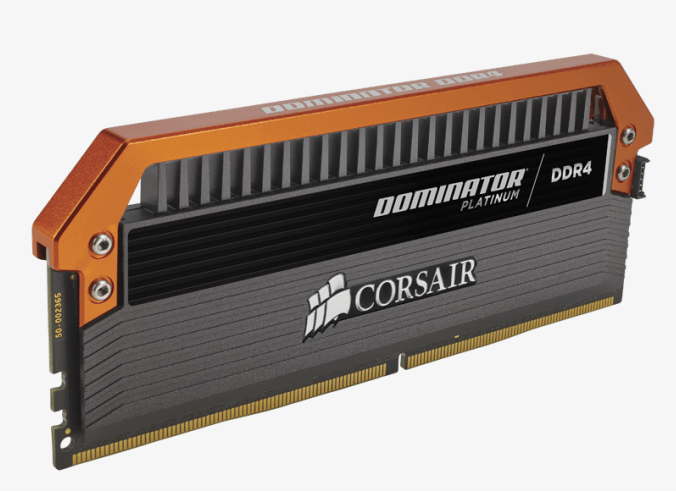 Corsair Limited Edition Orange Memory kit was designed for Champion series Motherboard.It's Unique top Bar is perfectly matched with Champion orange color motherboard. It will come with $999.99 Price Tag which is not Cheap ,but it will comes a Lifetime Warrenty.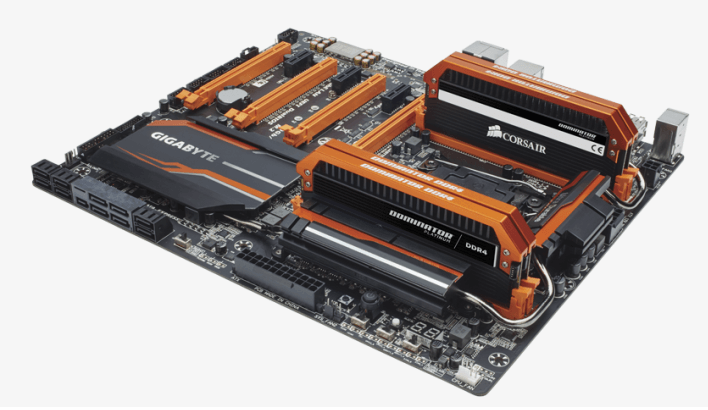 For More Information Goto Corsair Official Website or Gigabyte
Have something to add to this story? Share it in the comments.
Follow us on Facebook, Google Plus and Twitter.