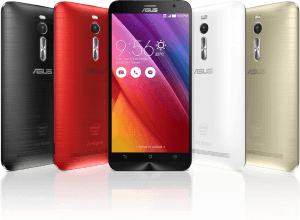 ASUS Zenfone 2 will launch in India next month.
We have just received some information about the ASUS Zenfone 2 will launch in India and it is likely to launch in next month i.e April,2015. Asus Zenfone 2 release date yet not decided by officials, you can expect it in next month.Asus Zenfone 2 will not be sold in flash sales or invite-only basis on e-commerce sites, as said by company officials.Asus Zenfone 2 is available in five colours namely Osmium Black, Sheer Gold, Glacier Gray, Glamor Red and Ceramic White.It is expected that by the release of Asus zenfone 2, Asus will surely give tough competition to other Chinese smartphone brands like Xiaomi, Vivo and OnePlus ect.
Asus Zenfone 4 review on officials site , "Asus Zenfone 2 is powered by an up to 2.3GHz 64-bit Intel Atom Z3580 processor and  4GB RAM for everyday peerformance that's up to three times better and that also enhance gaming experiences that are up to seven times faster than its predecessor, so you will enjoy this phone with power performance. Asus ZenFone 2 has 13MP Pixel Master camera and f/2.0-aperture lens captures stunning, high-resolution photos with zero shutter lag. Asus Zenfone 2 has 72% screen to body ratio that is very good in the sense you can enjoy you video or other stuff on wide screen diplay i.e Asus Zenfone 2 sports a 5.5-inch full HD display with 1920*1080 pixel density."
Asus Zenfone 2 with Dual-SIM capacity with Dual Active technology
Asus Zenfone 2 comes with Android Lollipop 5.0 OS and have dual-SIM capacity with Dual Active technology ensures that you will never miss a call. Make and receive calls on SIM one and if someone tries to contact you on SIM two, you can switch seamlessly and Zenfone 2 has 16GB, 32GB and 64GB storage variants and support expandable the memory via a microSD card slot. Asus Zenfone 2 have Accelerometer, proximity, ambient-light, gyroscopic, digital compass, Hall-effect sensor that will enhance you gaming experience and a battery of 3,000 mAh lithium-polymer, Fast-charging technology.
AnTuTu Benchmark score of zenfone 2 is above 50k that is excellent it means it will give a power performance to there user. In my opinion this is excellent device. Expected Asus Zenfone 2 price in india is 13,900 INR.
Thanks for reading the post comment your views about this phone………
Follow us on Facebook, Google Plus and Twitter.