Mozilla is going to make some changes in the firefox browser that will make it more secure and stable browser, however it will make the browser less customizable.
A broad change that the Mozilla is bringing to the firefox is the way how extensions connect to the browser. Mozilla is going to use the same method which is used by Chrome and Opera. That will make the firefox behave much like chrome.
"The developers who already support chrome extension will have benefit" Mozilla wrote in Blog spot.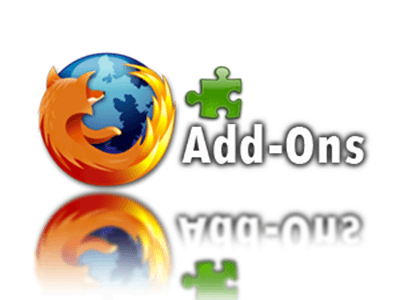 Image Source: brandthunder.com
But the problem with these extensions is that sometimes these extensions changes the behavior of the browser entirely right from the homepage to running the malicious script on social media, which causes user to disable the extensions. To overcomes these huge security issues Mozilla is adding a new feature. The extensions now have to pass through a security check before they can be installed in the browser. Surely, there will be a way to get around this for developers but a common person can not install an extension without passing this security check.
Firefox Changes: According to the Mozilla blog, they are going to make following changes in the Firefox add-ons:-
They are implementing new extension API, called WebExtensions. Similar to the chrome and opera , this will make easier to develop extensions across different browsers.
A new faster and secure browser is going to be launched soon with Electrolysis.
To make browser secure there will be a security check for the extensions.
An approximate timeline for the deprecation of XPCOM- and XUL-based add-ons.
Mozilla is also changing the way Behind-scene-tabs work. Now the tabs in the browser will work like chrome. Chrome doesn't run the browser and web content together, it splits them. If one tab crashes then the other tabs will be unaffected. It means Mozilla will now simply breaks the web content and browser which ultimately means the breaking of the different tabs.
The add-on developers have to change their strategy to develop extensions.
They have to get familiar with the Electrolysis and its add-on development guidelines.
Update add-ons to make them Electrolysis compatible.
They have to think about how the extensions will make use of WebExtensions API.
These changes will be the disappointment for some, but no worries firefox is more customizable then many other browsers.
These changes will be seen in some years , with some starting much sooner. Extensions security check is expected to start with Firefox 42, which comes two versions from now. Probably Firefox 43 will bring us the changes in tab , that is Firefox will start separating web content in the tabs. Many other big changes will be seen on the Firefox in 12 or 13 months.
Have something to add on Firefox Changes ?? Please share in comments.
Follow us to get more news on Facebook, Google Plus and Twitter .