The new apple iPad mini 4 has a sleek design with a good battery life and excellent multitasking features. Cons of apple ipad mini 4 are that it has an unimpressive audio quality and no microSD card slot. It has a sharp screen and battery life is above average and new multi-tasking abilities will attract the customers.

The customers who are looking for a wallet-friendly device with multi-tasking features then ipad mini 4  is a solid choice for just $399. As it is not that updated as compared to the previous generation mini 3 and mini 2 but the apple`s 7.9 inch slate has a great display with a strong battery life and apple has no need to mess with a good thing just to turn the slate worth considerable.
APPLE IPAD MINI 4 : Full tablet specifications
DESIGN
The way in look of new apple ipad mini 4 hasn`t changed much from the last generation products, it`s just a bit more thinner and with a height. It measures 8 x 5.3 x 0.24 inches and in weight it would be near 10.4 ounces.
The slimmer profile of ipad is still with that sexy look and feel in the market.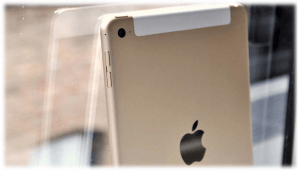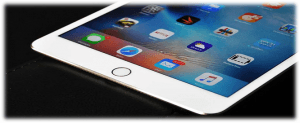 Display
The display is bright and crispy as it was of mini 2, two years ago. The mini 4`s resolution on its 7.9 inches i.e.,2048 x 1536 pixels matches that of galaxy tab S2.
The range of colors of ipad mini 3 could show only 67.3% of sRGB gamut, but mini 4 hits 99.8%. the measured brightness of the screen was 412 nits which is dimmer than the galaxy tab S2.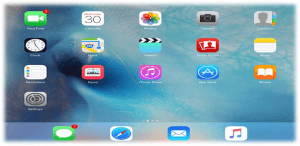 Audio
Two speakers sit on either side of the lightening port and on the bottom of the tablet.
OS and Apps
This ipad mini 4 is gifted by iOS 9, which will help to find about anything by the improved search tool, which can be accessed by pulling down or swiping from left to right on the home screen.
Example: typing a letter `D`, will show you the apps starting with or consisting of letter `D` such as Drive, Dropbox etc..
While swiping ,a list will be shown which apple calls Siri suggestions, in which frequently used apps or people you make contact with  often.
From past versions, iOS app has switched to better that is by pressing the home button twice, open apps carousel, rather than showing side by side.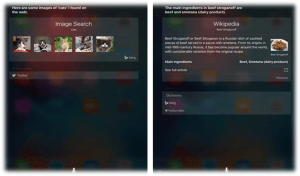 Performance
The Apple A8 CPU and M8 coprocessor consists of 2GB of RAM. It takes no time to return back to the home screen, and the camera is ready to shoot in less than a second.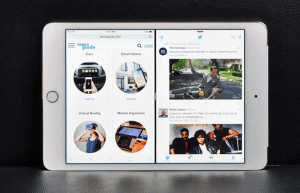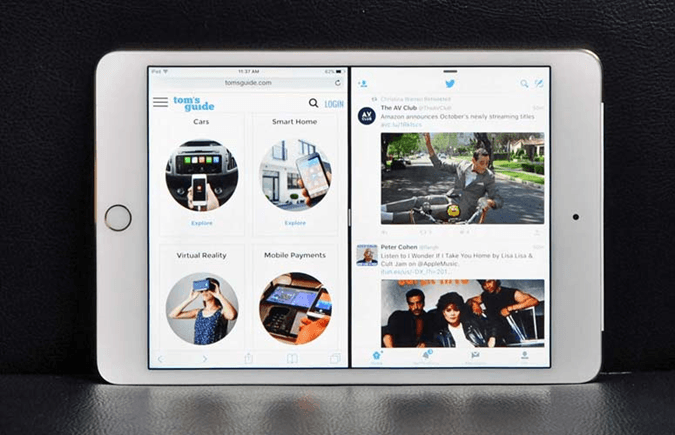 When 3DMark Ice Storm Unlimited is processed which test the graphics and gaming performance, the iPad mini 4 scored 18,313and Galaxy Tab S2 (19,388) and the Venue 8 7000 (20,602), hence  we saw no hiccups in our real-world gaming tests.
Cameras
Ipad mini 4 captures breathtaking images. For the first time burst mode is available on ipad mini which will capture 10 photos per second and will work with both the cameras. Ipad mini automatically detects smiles and blinks. To create a slow motion video, shoot at 120 fps.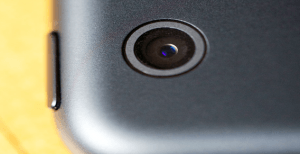 Ipad mini includes:-
Time-lapse video
Exposure control
120-fps slo-mo
Burst mode
Timer mode
High-resolution panorama
Source: www.apple.com/in/ipad-mini-4/
Have something to APPLE IPAD MINI 4  ? Please add in comments.
Follow us on Facebook, Google Plus and Twitter to get more Tech News and reviews.