Android Tips
Are you a Android user and wants to keep things simple and smooth? Here we come with some Important Android Tips To Make Things Simple .




Lock Screen Configuration
Android phone offers various secure lock screen applications inside your android smartphone as well as variety of other third party applications are available in Android market to do this task, the most important thing is prompt during on unlock or after switch on. The default are PIN, Password and Pattern (which are the most common). Some other manufactures offers fingerprint security. You will need to secure you smartphone from factory reset  and it has to secure your Android Pay  feature.
Uninstall /Disable Bloatware
Some of devices comes with pre-installed applications that you won't want to keep around. In some devices the pre-installed bloat can be uninstall normally by using setting, but some applications are part of system image which are non-removable. But it can be disable using main system setting and finding the app in your list and click Disable button placed this will prevent it from running in the background.
Add Mobile Data Tracker
You may be track your data from menu in system settings. Some of smartphones are little bit different, but it's always right near the top. You can reset data, create a warning threshold and it has automatically disable .
Enable Smart Lock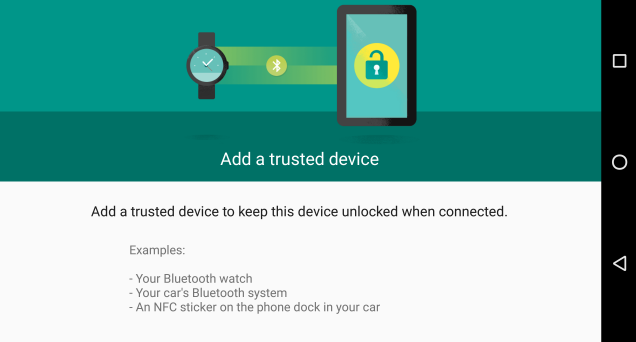 Smart Lock is important to keep your data safe. Android Device protect your device using Trusted Face, On-body detection, Trusted places, Trusted Voice and Trusted devices.
Automatically Photo Back-up
To avoid lost of your dear ones pics,  simply open the Google Photo app and enable auto-backup. The default mode is high quality that come with unlimited space, This will compress your photo, by reducing it quality (but it still looks good). If you want to save your image as original, you can do that, but Google Drive can offer only 15GB space for that(Mail+photo+all other stuff) or can buy more.
Saying "OK Google"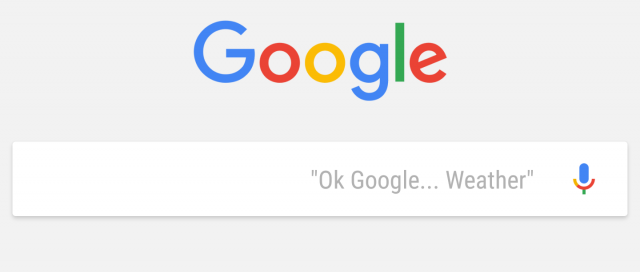 The search Giant Google is heart of all Android Smartphone, and you can start searching anytime by just saying "OK Google".By default it will works on home screen , but if you want to search everywhere , you can enable, In search setting, go to Voice -> OK Google detection.
Google Now on Tap
If you have Marshmallow smartphone, than may have feature Google Now  on Tap.When you long press home button, on Tap reading the text on the screen and offers contextual actions. Now is help to make calendar appointment, look up restaurant reviews ,or perform web search.
Try Different Home Screen
Most of Android Smartphone have a custom UI design  created by device manufacture ( like Samsung TouchWiz, LG UX 4.0, HTC Sense 7 UI ). The many default home screen is not very much powerful, if you like to modify it you just install alternative like Nova Launcher, Action Launcher, Google Now Launcher or other one, by using these you can change your icons, organize apps, assign navigation gestures, organize apps and much more, these add-on are depending on launcher and very on them.
Screen Pinning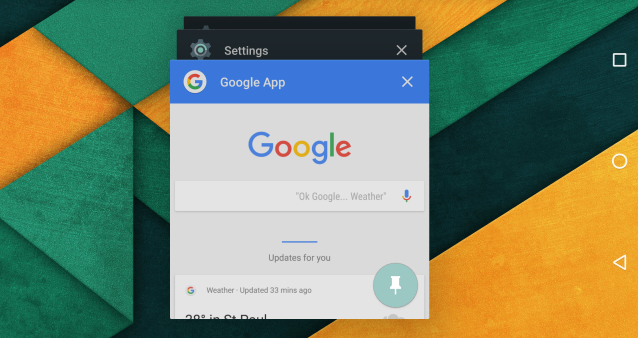 if you do screen pinning then it will keep an app's screen in view until you unpin it
Tap to pin icon on any application in multitasking interface  and lock the screen to just that application. If you enable any secure lock screen, you can require that unlock method to leave the pinned app.
Power Saving Mode
Some of Android Smartphone offers power saving mode that reduce screen brightness and optimize you CPU (it can slows you Device CPU). Like Samsung's ultra power saver that kill unnecessary application running on your smartphone. The basic power saving mode is automatically turned on when the device reaches a certain battery level like (after 20% or 10%).
Use System UI tuner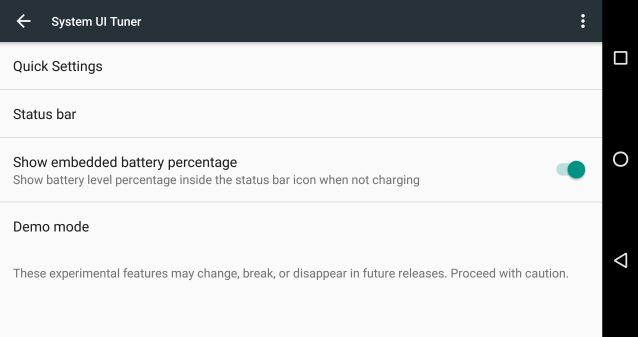 System UI tuner is a cool new feature that changes status bar and Quick setting. This feature is currently in Experimental that allow to tune your system with some limits.To activate this feature, long-press on setting icon placed on top of your Quick Setting panel. By use of this you can hide items like clock, alarm, signal and other from status bar or even you can add and rearrange tiles in quick settings.
Enable Developer Options
Google hides this feature form settings and some other most advanced tools in a special Developer Options like animation speed, USB Debugging and app standby. To Activate this feature open About Phone and find the build number, tap on them five or seven times then a toast message pop up you are a developer and you will see "Developers options" on setting menu.
Enable Guest Mode for Shared Device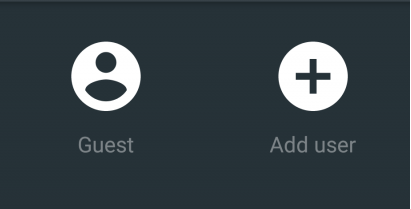 Its like a windows, OS X and Linux Guest user. This feature comes in all device running on Android 5.0 or higher from OEM like LG and Samsung. To make guest account, tap the profile icon placed on upper right corner and select guest profile. All of your data, accounts and apps will hidden from guest account, like  root user data are restricted to guest user. In User menu in setting most of devices to control what guest can do and cannot do.
Screen Cast
On stock android smartphone there is a Cast icon in Quick setting, you just tap and connect to output device and you smartphone screen mirroring on you selected display.
Animation Speed Adjust
To reduce some load on you device, you can adjust you animation speed. In developers Option find Windows animation scale, transition animation scale and animation duration scale. The default is 1X, but you can turn them down to 0.5.