Few days ago, we post leaked image of Samsung Galaxy A8 which shows that A8 is Samsung's thinnest smartphone. This time it is Motorola Droid. According to HelloMotoHk, the new Motorola Droid handset that might be coming soon is a new "Droid" or you can say it should be release by Verizon Wireless in the US. HelloMotoHk posted an image on facebook, which shows the back panel of new Moto Droid. You can view it here.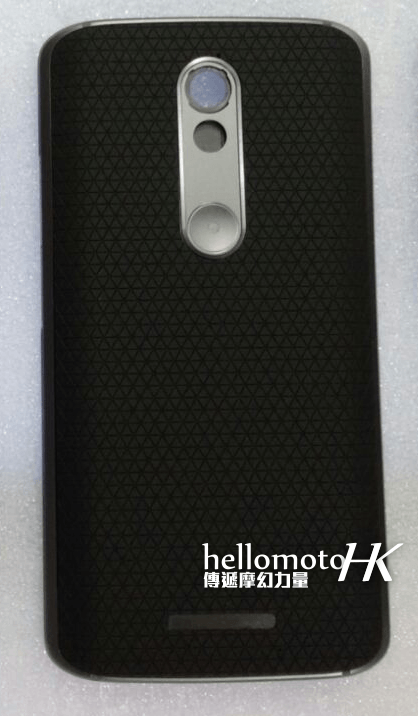 If you view the above image, you will observe that device has plastic or rubbery back with a geometrical pattern. Not it is?? You can also see a camera with a LED flash beneath it. The overall design of this alleged new Droid resembles that of the recently leaked third-generation Moto G.
Unfortunately, there are no details about the specifications of new Motorola Droid. We even don't know if it is a high-end or perhaps medium-range one device. When the first Moto device image leaked, there was mentioned that it has some sort of functionality with Google Cardboard. This is most likely a MOTO E or G series. Could be a pre-paid device. Who knows. But it sure doesn't look like a premium handset.
We assume that Motorola Droid will launch soon, it won't be long before we hear more about the new model that showed up today.
Have something to add  ?? share it in comments .
Follow us on Facebook, Google Plus and Twitter.