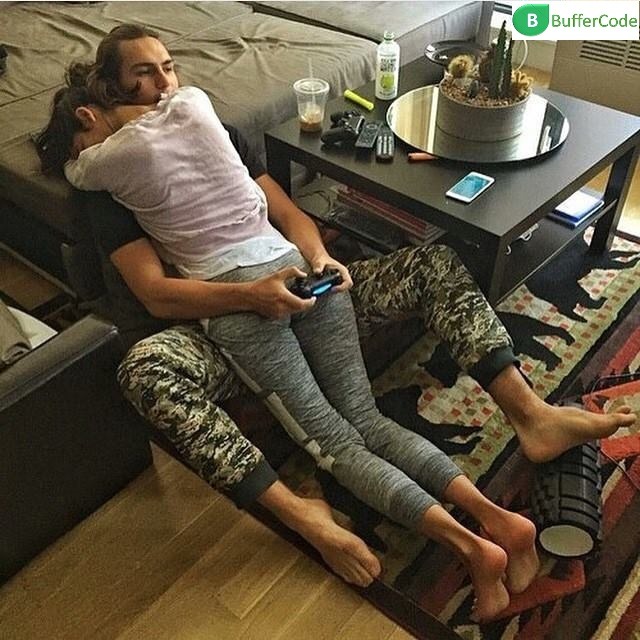 There are too many jokes which defines that gamers really do not like any one between their mission. While a 23 old crazy gamer too things too far.
A 23-year-old Crazy Gamer was fined approx $555 by a court in the German city Castrop-Rauxel for sedating his girlfriend, so he could continue playing video games uninterrupted.
Neither man's or women's name  have been released.
Crazy Gamer admitted his crime
"I only put four or five drops into her tea," the man told the court in Castrop-Rauxel as he admitted to the crime, the Westdeutsche Allgemeine Zeitung reported.
After drinking the drugged tea, women slept untill midday. She said- "Then I got up and drove to work although I was nodding off again and again,".
The women did not suffer with any serious health issue because of that drugged tea.
"Your girlfriend slept long and deeply, which didn't harm her, but this is certainly a premeditated bodily harm," the judge said as he sentenced the man to pay a €500 fine.
Also in an analysis of the women's hair showed that the women had not drugged more than one time in August. Mixing of substance can be trace from the growth of hairs.
There is no doubt that gamers are crazy and they can do any thing so that keep playing games. There are too many groups on social media like "gamers do not die, they respawn", "I am more than just some Geeks, I am a Gamer",  which proves that gamers are crazy for their games. You can find too many images/jokes which shows that gamers are more than just geeks . We are sharing some of them here.
"It was stupid, but now I'm on a straight path," the man said, adding that he has not taken drugs in 10 months.
Have something to add ?? share it in comments .
Follow us on Facebook, Google Plus and Twitter.