Hey everyone, today we are here to discuss about 7 android apps you must have, As we know that there are millions of android user's that are continuously increasing day by day.Due to that there are Millions of android application on user's demand, From large stack of android apps we have to choose some important application because our device have limited ROM( To store application) and RAM( To run application).
So for the sake of our user's below we are sharing some important and useful Android Apps you must have: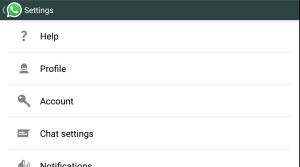 Whatsapp now introduce calling feature
There is a famous dialogue "OLD IS GOLD" and we all knows that  whatsapp is oldest in market of messaging and whatsapp  give the idea of free communication over messaging using data pack. It comes with the revolution in IT market of messaging and stuff shearing and after that there is lots of other competitor come in market like viber, bbm, hike,line,wechat ,facebook massager etc.
Download Whatsapp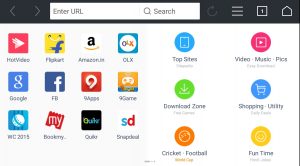 In your Android device you must need an browser to browse different sites and blogs to keep your device upto-date. In my opinion UC Browser is the best avialble browser on google play store and it is most popular web browser on Android platform. UC comes with faster downloading speed (Net speed + uc speed) that can enhance your web experience.It support various fantastic feature like Fast page load, fast downloading supported by resume and pause feature etc.
Download UC Browser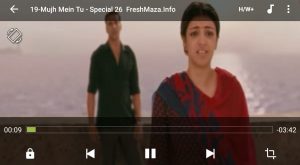 MX player is best video player avialable on google play store. It plays mostly all video extensions like .3gp, .avi, .divx, .f4v, .mkv, .mp4, .mpeg, .mov, .vob, .wmv, .webm, .xvid and many more. MX player support H/W Decoding( h/w+ decoder) feature for best audio support. It also support networking i.e. you can watch video from website by providing link at where videos stored.
Download MX Player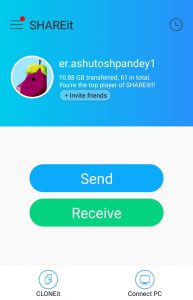 If you want to share large files from your android device,you must need this application because this application gives you fast transferring mode by using WiFi direct . You can transfer your files on your PC , Phone and Tablet though it, File transfer is so simple on shareit. It also support speedy and zero traffic file transfer mode.
Download Shareit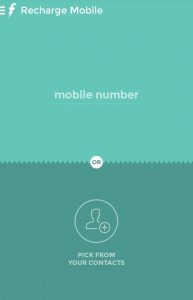 This application is for those users who want to recharge there mobile and want to pay there different bills by using your mobile. By using freecharge you can recharge your mobile from anywhere! Freecharge is most convenient way to recharge your prepaid mobile, DTH and internet data card . Now don't go looking for recharge shops. Just use this app and recharge using your debit/credit card & net banking.
Download Freecharge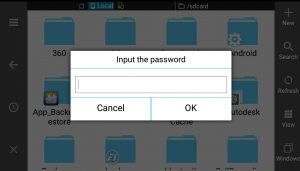 In  your android device if you want to access your files and want to perform some action on them like copy, paste and move etc. you must have to need a file explorer. There are many file explorer on Google Play Store then a question arise why we need ES File Explorer?? Ok that is good question, ES file explorer packed with many excited  features like managed file system, Hide your files to unauthorized user,Password protection, Turn your Apps to apk ,Share files over wifi with snap, Wrap up etc.
There are a huge range of android devices in market some of them comes with built in file manger like Samsung devices but some are not like Motorola Moto G for those es file explorer is best option.
Download Es File Explorer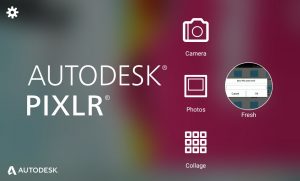 Autodesk Pixlr formerly known as Pixlr Expres is a fun and powerful photo editing tool that enables you quickly edit i.e. crop, rotate, and fine-tune any picture, Pixlr comes with all in a completely ad-free experience. You can choose from over 2 million combinations of free effects, overlays, and borders to further personalize your image. Pixlr makes you look like a professional, even if you have never edited a photo before.
Some fantastic features of Pixlr are Apply effects in real time,Easily crop, rotate and adjust images when saving and sharing,create and customize a collage photo,'Auto Fix' photos for a one-click fix to balance out colors, adjusting for poor lighting conditions,Explore cool tools,Stylize adjustments such as halftone, watercolor, and pencil,Remove red-eye and whiten teeth with simple tools,Share your photo directly with friends through Instagram, Facebook, Twitter, or email.
Download Autodesk Pixlr
Thanks for reading the post…..share your views in comments.
Courtesy : Google Play Store .