iPad Air 2 :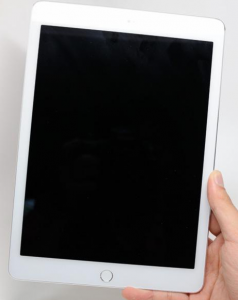 iPad Air 2 is a tablet of apple company. It is updated version of iPad Air. It is coming soon in market.
Announcement of iPad Air 2:
The official announcement of new iPad is to be going in an event. This event will be held on 16 October 12, 2014 in Cupertino California. The official time of this event is 10 AM Pacific. Company give name the event "It's been way to long". It is a logo in rainbow color.

Now question arises what company is to be going? Answer is that, it will introduce some new products including iPad Air 2. It may launch new iPad and iMac products. There are possibilities of news on OS X Yosemite, Apple Map, Pay split-screen software etc.
As rumors, iPad Air 2 may be main menu of this event. But it is not sure, because company just announced event.
iPad Air 2 Release Date:
Apply company may release iPad Air 2 in mid-November. But according to expectation, it will be launched in official event of APPLE Company on 16 october. But why November…….?
iPad Air 2 Price:
Price of iPad Air with wi-fi slate is £399/$499/AU$598 for 16 GB. If storage gains, the price also increases.
LTE connectivity inside iPad Air 2 is?
Then iPad Air 2 starting price will be £499/$629/AU$749.With storage increment, price will increase. For 128 GB, the price will be £739/$929/AU$1049. For this storage, £80/$100/AU$100 increments will also be included.
32 GB and 64 GB skipped in above prices.
iPad Air 2 Power:
iPad Air 2 will have A8 processor  and 2 GB RAM. With 1 GB RAM, device may stick.
iPad Air 2 Camera:
The megapixel for iPad Air is 5 MP. But for iPad Air 2, it will increase from 5 MP to 8 MP. Front-face snapper will be 1.5 MP with good result.Actually, iPad Air 2 is not launched it is dummy. But as rumors, there is mysterious hole near the camera hole. We do not know what is its purpose. It may be a laser autofocus or LED flash.
iPad Air 2 Operating System:    
The new iOS 8 operating system will be for new iPad.
iPad Air 2 Touch ID:
First it was included in iPhone 5s.Touch ID feature will also include in new iPad. It recognizes the fingerprint of human. It will be more durable than current iPad Touch ID. It can be used to unlock iPad. Touch ID is done through home button. This will be included in iPhone 6 and iPad mini 3.
iPad Air 2 Design and Display:
iPad Air 2 look will be similar to iPad Air. New iPad resolution is 2048X1536. According to the recent rumors, it is slimmer than current iPad. It may be 0.5 slimmer than iPad Air. It would be 7 mm thicker.
Still, it is not quite slimmest device. Xperia Z2 is 6.4 mm slim. However, it would be slimmest iPad yet.New iPad has not apple logo on backside. iPad Air 2 will have gold, silver and grey shades.
Big Screen:
The size of screen will be 12.9 inch.It is larger than 9.7 inch screen of iPad Air.
To see more news visit: http//www.apple.com
To see latest technology news visit our website https://buffercode.in/.