About Cougar
COUGAR was started in Germany in 2007 by a group of computer peripherals engineers. Cougar is a relatively new manufacturer that has been making efforts to enhance their global presence. The German company originally started as a case and power supply manufacturer over seven years ago, but more recently they have branched out into the advanced gaming peripherals market. In this post we will discuss about Cougar 700K Mechanical Keyboard & 700M Gaming Mouse.
The Cougar 700K Mechanical Keyboard & 700M Gaming Mouse
Cougar 700K Mechanical Keyboard
The Caugar 700K is a Mechanical Keyboard which can be shortly described as an Aluminum body with cherry MX switches. Structure of Couger 700K provides the user with more efficient typing. COUGAR 700K is a premium mechanical gaming keyboard aimed at serious and professional gamers. An extra FPS palm rest with magnetic attachment on the palm rest area provides great ergonomic support for WASD keys control. Below are the key features of Cougar 700K Mechanical keyboard.
FPS Palm Rest
Individual Key Backlighting
32-Bit Arm Processor
Cougar UIX System
USB & Audio Jacks
Six programmable G-Keys
1000 Hz Polling Rate
Full key backlight
On-the-fly macro recording key
On-the-fly mode switch key
Multi-media keys
Windows lock key
Detachable palm rest area
Non-slip rubber foot
Braided cable and gold-plated connectors
To review the Cougar 700K Keyboard, you can watch its video  below .
Cougar 700M Gaming Mouse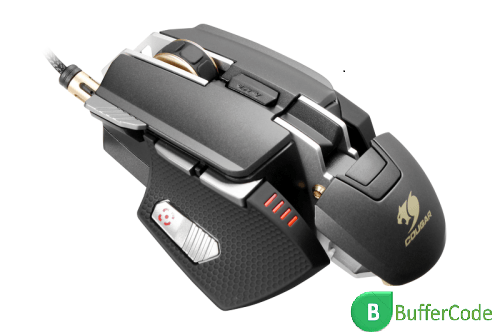 After seeing the design structure of  this awesome Cougar 700M gaming mouse( you can see in above image) , most of the gamers start dreaming to have one. More than that it is also more comfortable to play games. Below are the key features of Cougar 700M gaming Mouse. The sniper button is designed with a 45 degree angle activation, to provide a quick access, better stability and more precise aiming during game play.
Aluminum framing structure
Muzzle brake SR
Multi-Color Backlight
Fire/Sniper Buttons
32-Bit ARM processor/512KB Onboard memory
Weight Adjustment
Tool-less Palm Rest Adjustment
Interchangeable Palm Rest
8200 DPI Laser Sensor
Eight programmable buttons
Aero-dynamical system
Cougar UIX system
Cougar fusion
1000hz polling rate / 1ms response time
On-the-fly dpi adjustment
4-stage dpi led display
Omron micro switches
Gaming-grade scroll wheel
Gaming-grade mouse feet
Braided cable and gold-plated USB plug
If you are a gamer you must watch its video once 😉
Have something to add  ?? share it in comments .
Follow us on Facebook, Google Plus and Twitter.