Hello friends this  post is about how to hide your machine IP for surfing internet Anonymously. To read this may bore you but keep patience because it is important.  Before reading this there may be a question arising in your minds that why to surf anonymously ?? and why Anonymity matters for you??Below is the answer for these question.. for further queries please register with us and comment on post.
Why To Surf Internet Anonymously and why Anonymity matters ??
We all know that we have no privacy, it's all because of internet. Internet just stole our privacy. Every site like Facebook , Twitter and many other kept our information (like address or region, phone number etc) to analyse the data through Data Warehousing and Data Mining .They just analyse every thing what we like or what not and they also use our personal text messages and comments to analyse our perfect choice for more  relevant adds.
So how can you think they are not tracking what you are surfing .Their is no security and no privacy in the world of Internet. If you want to secure yourself you must have to use your smartness .
Who need anonymity??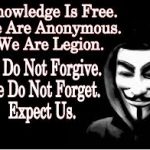 Another question is who need anonymity??
So in my point of view every one have his own privacy and no one want that some one  stole it.Just think what if someone read your personal messages,track your location etc…??
So i think every body needs privacy and security because i don't think that anyone is here who want to share his/her Facebook/Twitter password publicly :p I simply means that no one wants to share his/her personal messages.
How to surf internet Anonymously??
Now the question arises is how to surf internet Anonymously?? or how to make your privacy more strong??
Solution:-
So off-course there are many ways to make your privacy more stronger and keep secure your data.
First and best method is encryption and decryption(this is for secure messages ).
Using proxy IPs for secure surfing without any third party tools.
Hide I.P by using third party tools ( this is for secure browsing).It also uses proxy servers.
Hide I.P using TOR browser (This is also for secure browsing).
And many more ways…
We will discuss all the above solutions one by one in brief in some next posts, so interested users please register with us  so that you can become member and get more security updates.