Samsung is famous for its Galaxy series and they have already made some big devices but that big was too small for Samsung. If we talk about the size of the screen Samsung Galaxy Tab Pro was not enough for Samsung, it wants something bigger in the hand of its customers.
The rumoured Samsung Galaxy View is the master of all existing tabs till date, SamMobile has got a set of leaked promotional images of Samsung Galaxy View which reveals that it is a monstrous device if we talk about the size. The size of the screen is 18.4 inches. It is probably larger than the screen size of your laptop. Samsung Galaxy view is fully touchscreen, it does not have any keyboard attached to it, which pushes it to the category of tablets.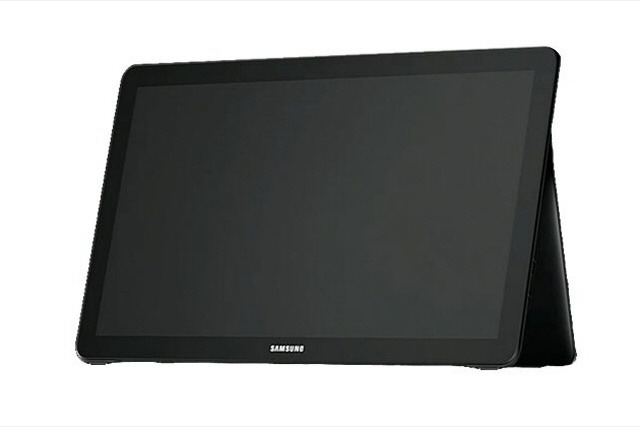 Now, throwing light on the design of Samsung Galaxy View, it seems to be a bit different from other Samsung devices, it does not look like a monstrous device despite of having a large screen. Samsung paid a great attention on its look while designing the tablet. There is no physical Home Button, also the ports are not on the place where it used to be. The ports are on the side of the device rather than the top or bottom.
It has also got a dock on the back side, you can stand the tablet upright while you are watching movie and also you can lay it a bit down while you are typing or playing games. However, it is still unclear if the dock is removable or not? Probably it will be, because carrying the device with the dock when not necessary will increase the weight of the device.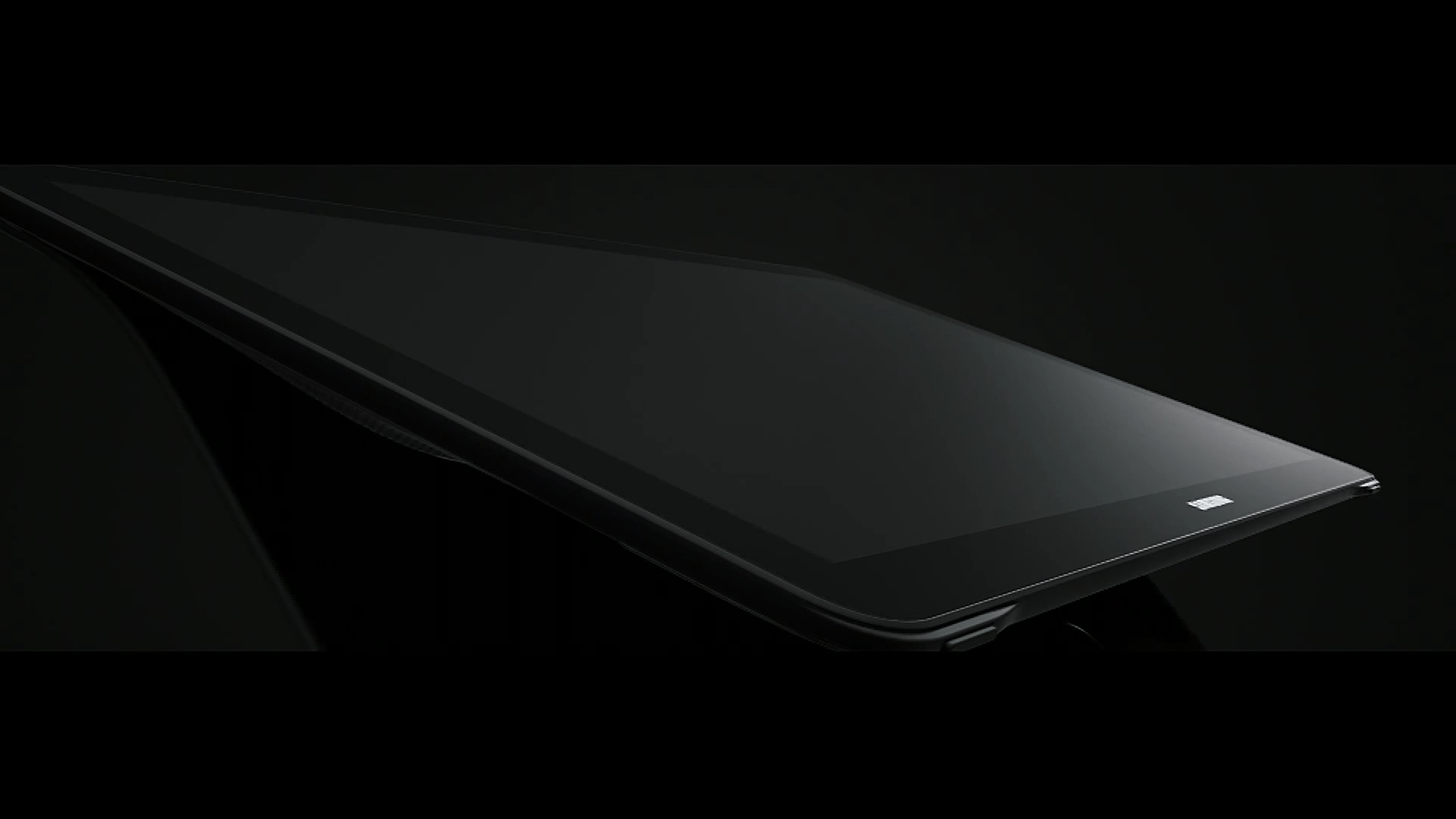 Samsung Galaxy View Specs
Samsung galaxy has got 1.6 GHz Octa Core 7580 Processor and it is powered with 2 GB RAM. It has a monstrous battery too, i.e. 5,700 mAh battery. It has got 32 GB of storage and 2MP front facing camera. The screen resolution is expected to be only 1080 X 1920, which would be little less for such a big screen.

Typing on the device could be a problem, users prefer to have a keyboard with such a big screen. Although, all these are just rumours. It may be possible that you would be able to connect a Bluetooth keyboard with the device.
The announce date or anything official is still not clear, but surely Samsung would be in a hurry to launch the device in the market.
Have something to add on Samsung Galaxy View? Please add in comments.
Follow us on Facebook, Google Plus and Twitter to get more Tech News and reviews.