Steve Job,still an ideal man for computer lovers
Well know personality CEO and CFO of APPLE  Late Steve Jobs is still an ideal of computer lovers. Through Apple, he is widely recognized as a charismatic pioneer of the personal computer revolutions  . He was changed the the thinking of world about computer.
 First demonstration of the mac footage online
For the fans of steve jobs below is the newly discovered  first demonstration of the mac footage online. Yaa you are right ,below is the unseen footage of steve jobs.
Steve jobs a born talented man
Some fans of Steve Jobs said that he was a born talented man.I also think so , he make a revolutionary changed by making personal computer.
He was born on feb 24, 1955 and left the world on oct 5,2011, in his less than 40 years of carrier he change the thinking of world and bring technology closer to common man.
In 1985, after a power struggle with the board of directors he left the apple   and founded NEXT a computer platform development company specializing in the higher-education and business markets. He stands the computer graphics division of Lucasfilm then he become the majority shareholder of DISNEY(well known company for graphics).
In 1996 ,when apple failed to serve people demands and maintain it's status,Jobs returned back for his company as CEO and majority share holder. Within two years Apple's stats rises back and till now every one love and likes it's product.
Till now Apple known for his innovations .Mac O.S is still best user friendly O.S  available.
You must watch Pirates of Silicon Valley,the film is based on Paul Freiberger and Michael Swaine's book Fire in the Valley: The Making of The Personal Computer. It explores a tug of war between Steve Jobs(For Apple Computer) and Bill Gates(For Microsoft).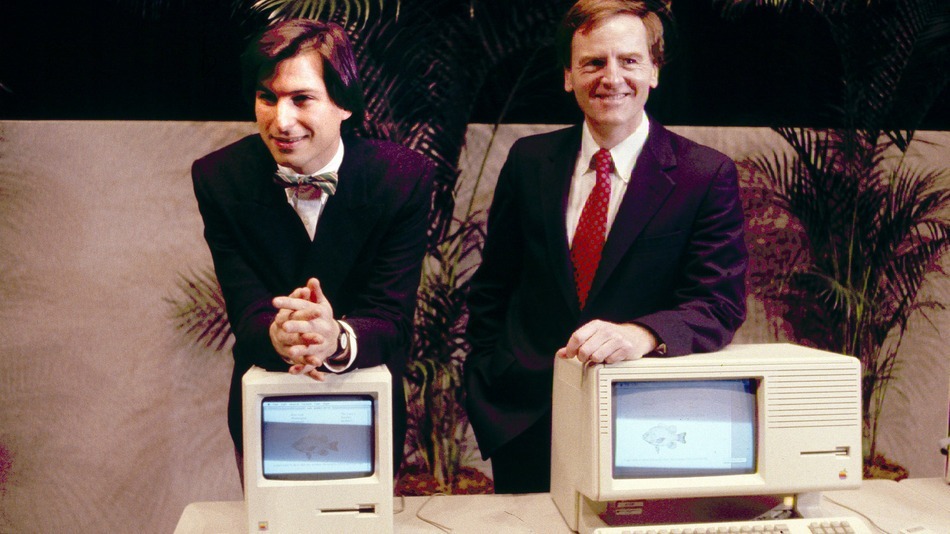 You must watch:
Please Register with us to get more updates, login and comments to share your feelings and thinking about Steve Jobs.