Top Linux distribution 2013:
In Linux lots of varieties are there if you want to install a free operating system that is Linux other than paid like Windows operating system and Mac OS X operating System so Linux is open source Operation System if you want to install Linux in your computer or laptop so you chose what type of operating system you want to install .Linux are different type for different purpose . This is because every user need unique so there is never can be one of the best Linux Distributed there are some categories of Top Linux distribution 2013
Best Desktop Linux Distributed
Best Laptop Linux Distributed
Best Enterprise Linux Desktop
Best Enterprise Linux Server
Best Security Enhanced Linux Distributed
Best Multimedia Linux Distributed
Best Linux Distributed for Desktop:
There are so many Linux Distributed are there but of all these Linux the Ubuntu are most popular because of there user interface are pretty good and mostly used in Desktop. The Ubuntu community have spent  lot of time and resource . In Ubuntu  the software center is are provide so many software for all related field like Developer , Games ,Tools ,Drivers they are come in two variant
1. for LTS for Long time support For Security:
2. for Multimedia purpose:
chose them one type and install them if you want to download then click
if you want to go for other Linus you go to Fedora and openSUSE
Best Linux Distribution for Laptops: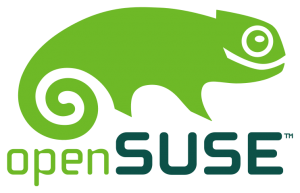 In Linux laptop Distribution there are some categories of Linux but a number of little key difference that make a criteria to evaluating a good laptop Distribution like Power Management are most important ,Network connectivity and Wifi connectivity because User have some difficulties t0 setup wifi connection openSUSE are best laptop Linux Distribution in openSUSE have some additional feature for Laptop Users like Dual monitor Management ,Dock , Power Management but Ubuntu have some own feature to make Best for Desktop and Laptop the power management is also good compare to openSUSE and Network Connectivity
Best Enterprise Desktop and Server Linux Distribution:

In Enterprise for desktop and server we have go to Red Hat  Enterprise  Linux because Red Hat Linux right combination for application ,Security ,Productivity but it have simple desktop user interface not like Ubuntu but Red Hat is best for Desktop and Server Distribution .
Best Security Enhanced Linux Distribution: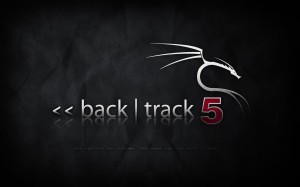 when we talk about security we have go to Backtrack . Backtrack Linux are provide lots of tool to test Security .In Security category Backtrack is lightweight as compare its feature but heavyweight in this area for its tool. Those people who are in area in Security use use its penetration testing framework . Kali Linux is another option if you are not using Backtrack because Kali is successor of Backtrack it provide all the feature of Backtrack tools and it based on debian Linux.
Best Multimedia Linux Distributed:

For Multimedia Ubuntu Studio  a option  .Ubuntu studio is mostly used for multimedia but a Arch Linux is competitive of Ubuntu Arch is best for multimedia because for its most available of packages respiratory system.