Facebook Launches M, Its Bold Answer to Siri and Cortana
Facebook is on its way of launching its own artificial intelligence. You will find Facebook M in messenger app. David Marcus described it as "a personal digital assistant inside of Messenger that completes tasks and finds information on your behalf. It's powered by artificial intelligence that's trained and supervised by people."
ARE WE HAEDING UP TO A NEXT GEN OF ARTIFICIAL INTELIGENCE?
So Facebook is now competing with the already existing artificial intelligence that is Apple's Siri, Google's Google Now and Window's Cortana. Also they are claiming that 'M' is actually capable of doing things like booking online tickets, help in choosing gift for your spouse, and deliver the gift to her and much more.
"Unlike other AI-based services in the market, M can actually complete tasks on your behalf. It can purchase items, get gifts delivered to your loved ones, book restaurants, travel arrangements, appointments and way more." Marcus said.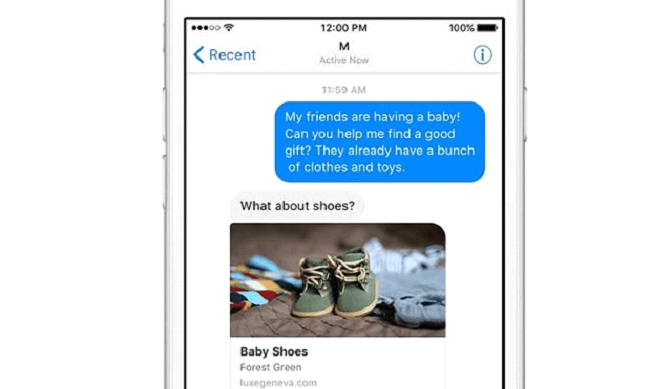 According to Wired, for the first test run of 'M', only a few hundred users from San Francisco bay area will be invited to use the technology. To check the automated errors, a team known as M trainers will be responsible for pushing M's most powerful features such as booking reservation, buying products and so on.
Facebook M is a part of wider exploration of AI technology. The key of Facebook M is as expected Natural Language processing, which turns developer's speech or text into the actionable data.
See ALso: BATMAN ARKHAM KNIGHT REVIEW
Facebook also have a Facebook AI research, its Homepage says "We're committed to advancing the field of machine intelligence and developing technologies that give people better ways to communicate. In the long term, we seek to understand intelligence and make intelligent machines. How will we accomplish all this? By building the best AI lab in the world.
Research at the lab covers the full spectrum of topics related to AI, and to deriving knowledge from data: theory, algorithms, applications, software infrastructure and hardware infrastructure."
Have something to add on Facebook M ? Please add in comments.
 Follow us on Facebook, Google Plus and Twitter to get more Tech News and reviews.