Google plans to bring balloon internet and wind energy project for India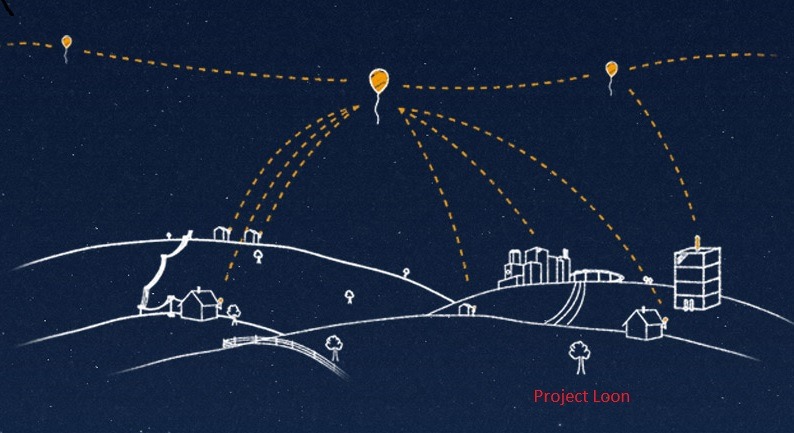 After launch of Internet.org by Facebook and Reliance Communication, Google plans to bring Balloon internet and wind energy project for India at affordable rates. Google wants to launch this project with Government of India and Google is in talk with Indian Government by which many people across India will get benefit.
Google named balloon powered project as Project Loon , In this project internet will be provided at very affordable rates by using high altitude balloon at remote area where have no access of internet today, Project Loon is powered by balloon which travel 20 Km above the earth surface and Balloon is controlled by software Algorithm which determine the position ,altitude and direction of balloon according to direction of wind these balloon will provide internet connection to Remote Area at very affordable rate so it is goon news for People that they live in these areas having no connection of internet prior to this project.
See Also: Spice Stellar 431 launched.
See Also: Why Motorola Delay to Roll Out Android Update For Moto X (1st Gen.)?.
Before this project Google already provide this facility to New Zealand  where google started Project Pilot and launched 30 Balloons and Google also announced in last year November that Project Loon have ability to launch 20 balloons per day. So we hope project Loon will come in India as soon as possible.
Google always support renewable energy source so this time Google comes with new idea to launch kite powered wind energy project in which aeroplane like kite tethered up to 300 metres to do a movement aided by the direction of the wind by movement of kite energy will be generated and this is a very innovative thinking by Google. Google plans to bring these project in India in 2016.
Google always do some Exceptional that make Google different from others and we may hope that these project will surely contribute toward Development Growth of India.
Thanks for reading the post…………..comment your views about this Project Loon…