Update Yosemite 10.10 to 10.10.4 on AMD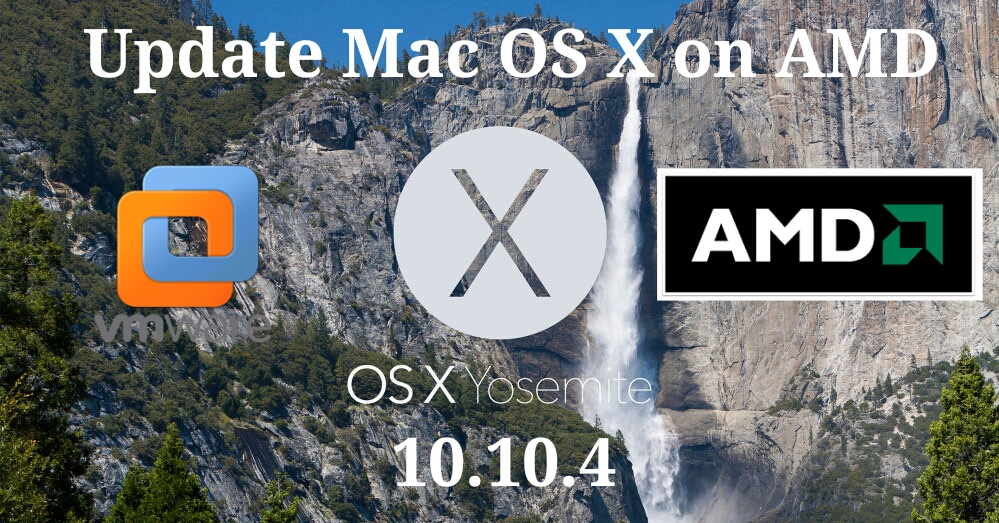 Apple is one of the largest IT company and it always make something unique, so there are too many reason to switch windows to Mac. Mac is simple and more reliable which gets higher score in customer satisfaction.There are many pre-loaded software comes in Mac OS X  which allows to edit images and videos. The other factors are that Security is higher than other Operating system , Mac OS X users who are not using any security software are on less risk than other users because virus can not be executed without root permission. Apple uses top-quality components because they do not want to compromise with quality as well as performance, that is why Apple's products are too expensive as compare to normal PCs.
Mac OS X is compatible with only Mac PCs and if you need to install it into normal PCs it will become a challenging problem, but there are many communities that make some compatibility to install it in normal PCs.Intel PCs Users have more chances to install and update it easily.But AMD users are facing more difficulties to install and update Mac OS X into normal PCs.
This is complete tutorial on Mac OS X Update Yosemite 10.10 to 10.10.4 on AMD in Vmware.
Update Yosemite 10.10 to 10.10.4  Pre-Request :
pre-installed Yosemite install
Vmware player or workstation
OS X Yosemite 10.10.4 Combo Update: Download
compatibility update Download Kernel and kext: Download
Step for Updating  OS X Yosemite
Watch this Video to see the complete process on How to Update Yosemite 10.10 to 10.10.4 on AMD
Have something to add Update Yosemite 10.10 ? Please add in comments.
Follow us on Facebook, Google Plus and Twitter to get more Tech News and reviews.