Before you start
Before we start playing with safty tools follow the following steps :-
Download btr5 KDE or GNOME o.s from here .
Download Universal boot in software click here.
Insert a pendrive of atleast 4GB
Now run it's exe file
import iso of backtrack by browsing yor files.
Now just click on ok and wait for processing.
  Now Restart your PC and press F12 to boot from pendrive , wait for a minute when [email protected]#     appears on your screen type startx to enter in windows environment.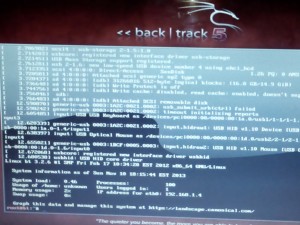 Wow now you are in a amazing operating system .You just love it if you work on it ,its for Programmers 🙂
Enjoy programming…….