Nexus 9: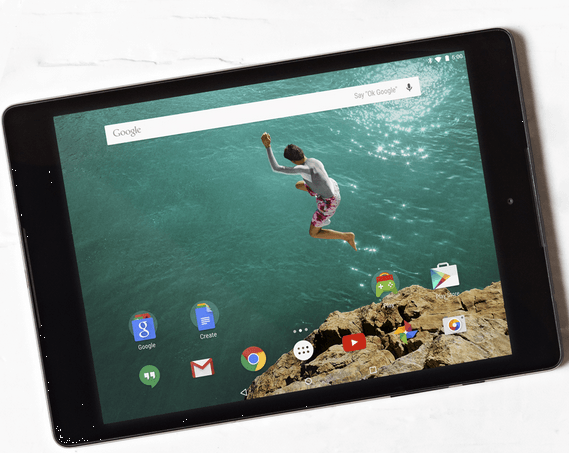 Nexus 9 is newest tablet. It is a new product of Google. Google announced this device officially on October 15, 2014
Nexus 9 release date:
Google announced new devices officially on 15 October 2014. This event was held before Apple official event. Google announced nexus 6, nexus 9 and also Android TV player. Android TV player is a surprise of Google Company. Google does not make devices itself. So, Nexus 9 was made by HTC Company. Nexus 6 was made by Motorola Company. Manufacturer of Android TV is Intel. Nexus 9 will be available on 17 October for pr-order. On 3 November, This tablet will be available on Paly Stores.
Nexus 9 Price:
As we know, when a new thing comes in market; its price is more than previous model. This tablet has more features than previous models. So its price will be more. Its price varies depending on memory. This cost will be $399 for 16 GB and $479 for 32 GB. But for 32 GB version with Wi-Fi is $479. With LTE connectivity for 32 GB, its price is $599.
Nexus 9 Display:
Diagonally, its screen size is 8.9 inch. It is less than iPad Air 2. ISP LCD technology is a feature of this tab. Things on this tablet light up under Gorilla Glass 3. It has 2048X1536 resolutions. Ratio of its width is 4:3. Its width is less than iPad Air.This new tablet will be available in white, black and sand colour.Its battery life is 67 mAh. It is more than 395 mAh. Google says that it will provide 9.5 hours bettery life.
Nexus 9 Operation System and CPU:
Since This tablet is a latest tablet with new features. Therefore new and featured Operating System will be used. Google represents a featured OS, Android L. To learn more about Android L click here.
https://buffercode.in/android-l-trending-operating-system/
It has 64-bit processor. This device is first which use 64-bit processor and 64 bit OS. This processor is made by Nivdia Campany. Its CPU speed is 2.3 GHz.  Its processor is coupled with  192-Kapler  GPU. Its processor name is Targa K1.
Nexus 9 Keyboard: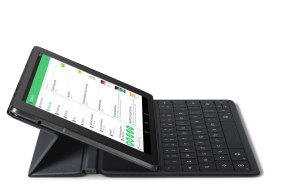 Some users who want to use keyboard with tablet without touchscreen, its good news for them. Google carried a tablet with keyboard feature. This keyboard is connected magnetically with tablet.
To learn more visit: https://www.google.com/nexus/9/.