Last quarter shows an interestingly spike in malware activity that targeted Mac users only. New samples in the 1st 3 months of this year are nearly equal to the number of malware seen in full year of 2016.
Most of them are backdoor with different capabilities and level of sophistication using different delivery methods. On the Last valentine's day Mac users got a special "TREAT" as new malware. Later in the same week again one another malware registered its entry in to the cyber world.
The 1st malware was analyzed and report published by Paloalto firewall networks, named as XAgent. It was related to mac malware seen last year named Komplex. Similarities can be seeing by comparing some strings of Komplex malware that was discovered last year.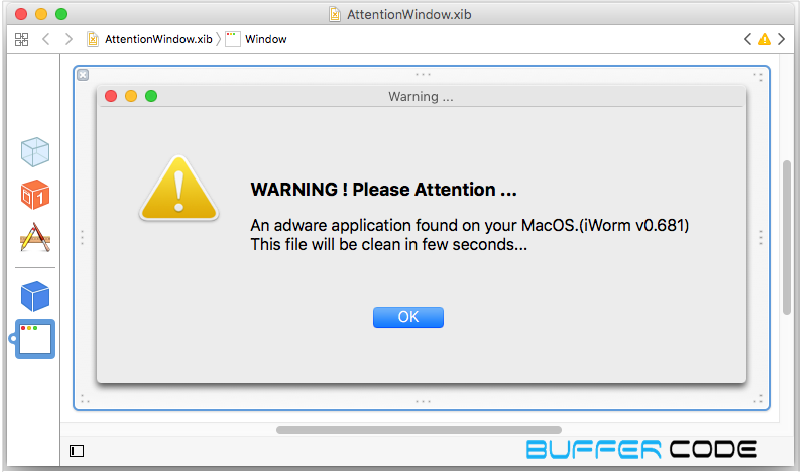 Many malwares found this year are designed to download another piece of malware which can run arbitrary commands, hack the webcam to capture videos of the users and steal the data from hacked systems.
Mac Malware are on new highs
Last quarter of 2016 was also witnessed of huge rise in the number of unwanted application on the Apple App Store that can be used to compromise the user system.
If malware will continue to rise with the same rate than in 2017, we will see a huge spike in Mac malwares. The current point of malware rate could be more than the previous high point in 2012, when the in-famous flashback and several other malwares were busy to take advantage of java vulnerabilities to terrorized the Mac community.
How to Protect your Mac:
Keep updated your Mac with the latest macOS version released by Apple.
Always, keep enabled Mac firewall.
Always Keep a good and full version antivirus with web security, installed in your Mac.
Have something to add in mac malware?? Please share in comments or contact us.
Follow us on Facebook, Google Plus and Twitter.