Onlive the one of the leading cloud gaming company was once estimated of worth $1.8 billion but, saddled with debt, went through a massive staff layout — at least 50 percent of the staff, before a surprise sale of  $4.8 million.The company was founded by Steve Perlman, noted entrepreneur and inventor.Through the Onlive's proprietary technology, console-quality games can now be played instantly on Macs, PCs, Android tablets, and TVs — either with our MicroConsole, or on some TVs and connected devices that include our software. Sony Computer Entertainment is now acquiring various assets of Onlive, including OnLive's 140 Cloud Gaming Patents And Other Tech. The company is not renewing any subscription and will close on April 30.
Specifically, OnLive says that the OnLive Game Service, OnLive Desktop and SL Go (Second Life) will all be available until April 30. But, "After today's date, no further subscription renewals will be charged for any of these services. Users whose subscriptions renewed on or after March 28 will be refunded," the company writes in a statement. "Following the termination of the company's services and related products, OnLive will engage in an orderly wind-down of the company and cease operations." Now you can guess but not mentioned that Cloudfit Enterprises also including in these closure.
Oline says here-"After five years of uninterrupted service, the OnLive Game Service will be coming to an end. Sony is acquiring important parts of OnLive, and their plans don't include a continuation of the game service in its current form. Your service should continue uninterrupted until April 30, 2015. No further subscription fees will be charged, and you can continue to play all of your games until that date.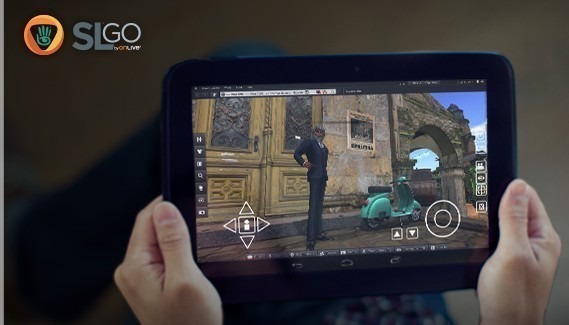 As the first-ever game streaming service of its kind, everyone who has ever played a game using OnLive has contributed to the technology and its evolution in some way. We're immensely proud of what's been achieved and extend our heartfelt gratitude to you for being a part of the OnLive Game Service."
It seems that sony ambition is to grab the game development market via Sony PlayStation. While the price deal in between Onlive and Sony is not disclosed yet but one can easily guess it as at one time Onlive patent portfolio was estimated hundred of millions of dollars.
"These strategic purchases open up great opportunities for our gamers, and gives Sony a formidable patent portfolio in cloud gaming. It is yet another proof point that demonstrates our commitment to changing the way gamers experience the world of PlayStation," said Philip Rosenberg, VP, Global Business Development of SCE and SVP Business Development and Publisher Relations of SCEA, in a statement.
In the year 2012 , the company was estimated to have aprrox 1.2 million of registered users while no more than 1,600 users were playing at any instant .A spoke person for Onlive wouldn't comment -How many users will get affected from this deal.
At present company have 80 employees , while there job is safe or they will be jobless at the end of April is not clear."Sony has a number of positions for which they would like to recruit OnLive employees, but no decisions have been made yet," the spokesperson says.
Have something to add to this story? Share it in the comments.
Follow us on Facebook, Google Plus and Twitter.