How to Send Encrypted Message??
In our previous post Encryption and Decryption ,we told you the meaning and need of encryption and decryption. After that you may want to know ,is there built in applications for this or not?? So today I told you about built in Android Application for Encrypted chat.
Secure Chat a Guardian Project to send Encrypted message anonymously
Chat Secure is a free and open source mobile application work on Android as well as on ios platform. Chat Secure is available on Play Store for android mobiles or Tablets and on App Store for iPhone or iPad . Chat secure is specially made to do encrypted chat. It is a application by Guardian Project , and formally known as Gibberbot .
How it works??
To work it properly you must sure that you have installed Orbot proxy application first and it is running on background. Because Gibberbot use proxy servers to send encrypted messages.
To see how to install Orbot click here.
How to install Gibberbot/Chatsecure
There are two ways to install it …
For android users
Direct Download apk file for android users from here .
Download it from Play Store  (for android users).
Or just Open your Play Store from your mobile/tab and type chat secure on search.
For iOs users
Download it from App Store ,click here to download .
After Installation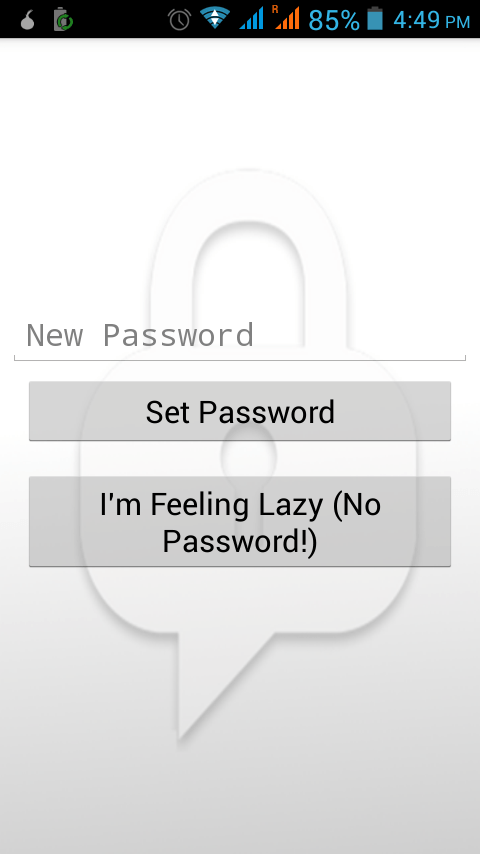 Set your new password so that no one can see your message.
Or if you think that your mobile is enough secure that no one can use it… just click on I'm Feeling Lazy(No password)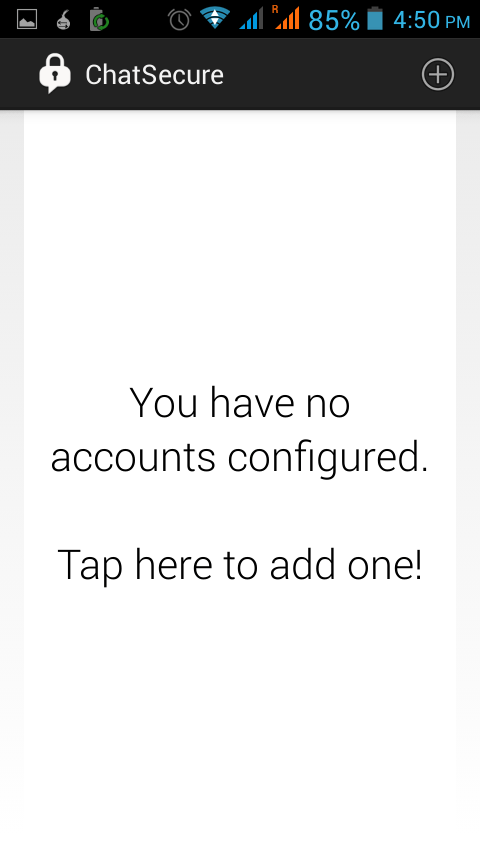 Now when you installed it first time you have no configured account. To configured your accounts just click on Tap Here Or if you have no google(gmail) or Jabber(XMPP) or Bonjour(ZeroConf) just click on + sign on the top and click on Create Account.
After click on your account check the check box (click to connect via Tor(Orbot) ).
Wow now you are fully configured ….  enjoy chatting with your friends securely….. and remember your friend also have installed this app to decrypt your message otherwise he/she will see your message in encrypted form because it work like Lock and Key  untill you have not the right key of Lock you will see the message in encrypted form.
Interested users please register with us  so that you can become member and get more security updates and if still have any doubt comment on related post after login.